Business Intelligence
Manage your labor expenses with ultimate visibility. 
HIA Business Intelligence integrates your labor data with your financial and operational data in real-time, so you can analyze expenses and take decisive action. 
Monitor labor across your portfolio by hotel, department, and position. Then drill into the data to reward top performers and identify areas for improvement. Empower general managers to make data-driven decisions. Plus, set custom thresholds on metrics and receive notifications when action is needed. 
Stay in control of your expenses with HIA Business Intelligence for operational analysis and labor management.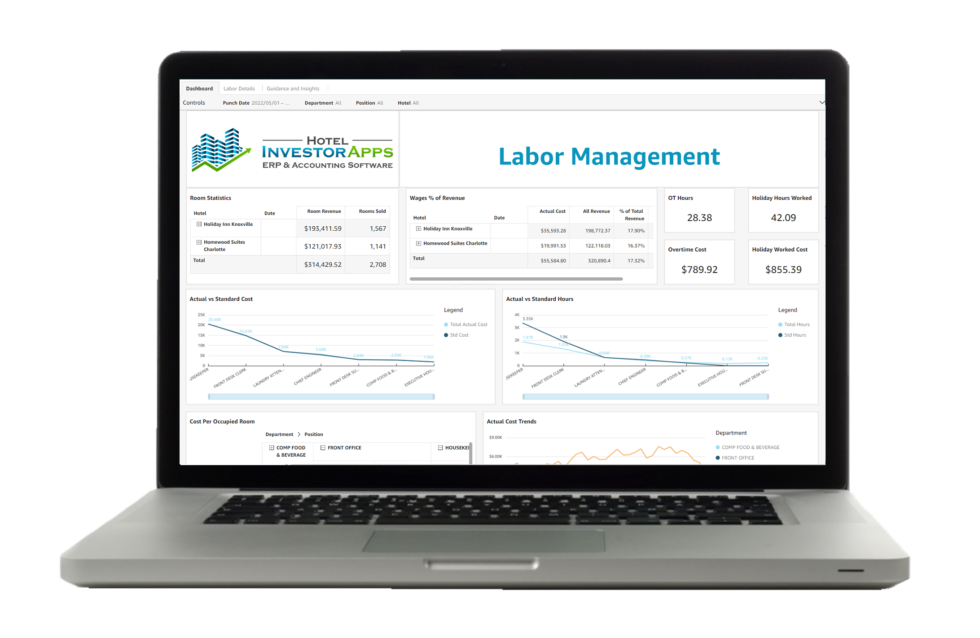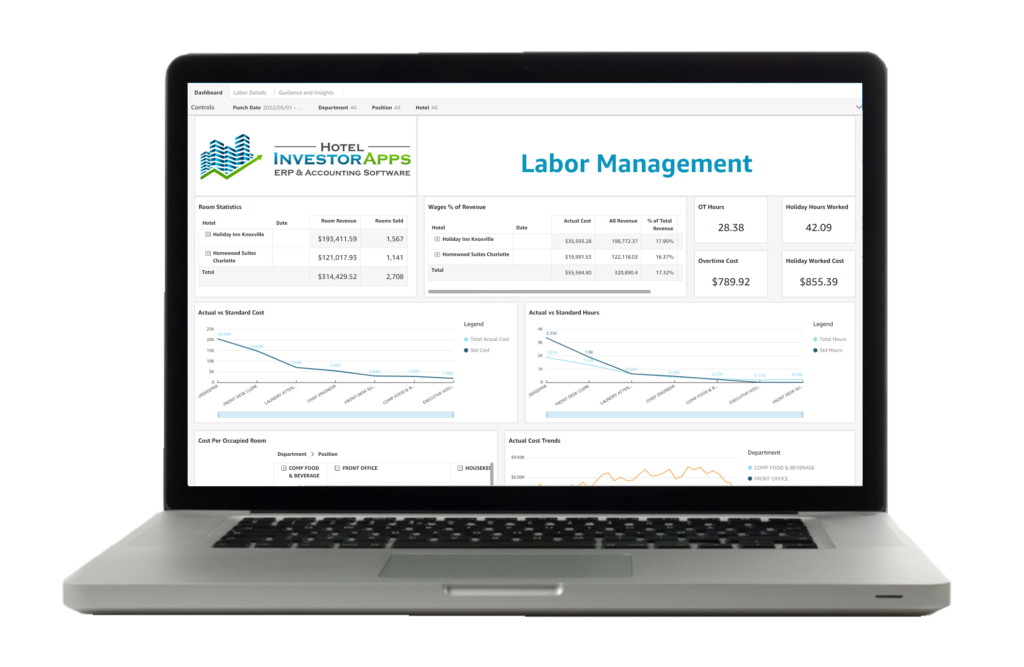 Blend labor, financial, and operational data for 360 intelligence
Real time data for faster response
Benchmark expenses and custom metrics across your portfolio
Powerful analytics for greater control over expenses and more competitive hotels
One Platform. Access B.I. directly from HIA ERP account.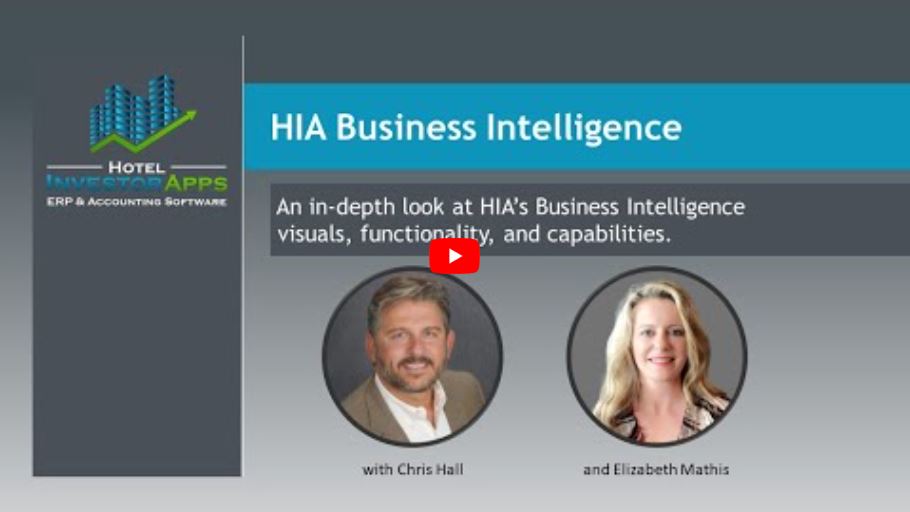 HIA Business Intelligence and Labor Management Intro Video
Watch this 15 minute high-level demonstration of the HIA Business Intelligence tool to see how labor, financial and operational data can combine to create even greater intelligence to inform your hotel management decisions. 
"Hotel Investor Apps has been crucial during this time to measure & evaluate performance for all our locations. Our leaders are closely monitoring operating costs and benchmarking it across the portfolio to identify areas for further cost optimization & reduction".
"I find the HIA daily flash reports incredibly valuable with all the data I need integrated in one place. The intelligence I get from layered STR reports with my performance is so helpful".