The Hotel ERP and
Accounting Suite
Streamline hotel operations with the only true-cloud, Enterprise Resource Planning software designed for hotels.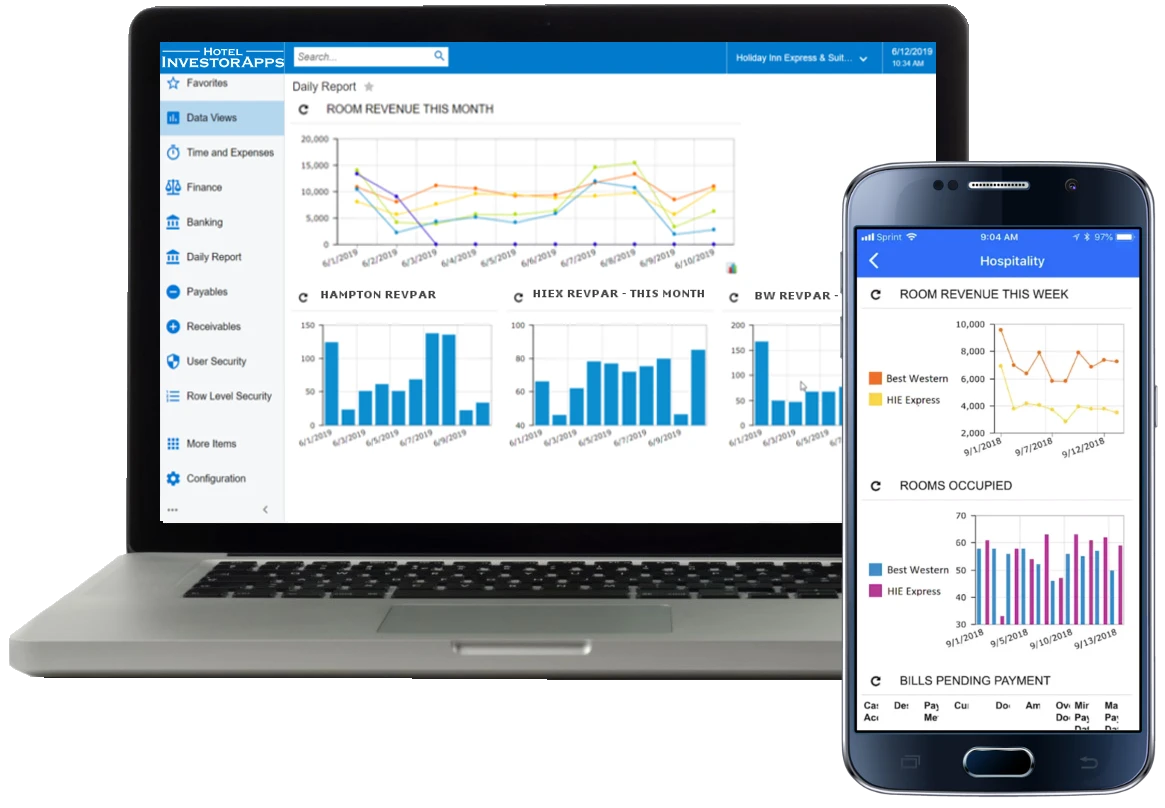 Why Use Hotel Investor Apps
Simplify and Accelerate Success with
One Software Platform for your Hotel Operations.
Designed for Hotels
Enjoy time savings with hotel-specific features, automations, custom reports and seamlessly integrated data.
Data in Real Time
Instant access to relevant and critical financial analysis and reporting for better decision making.
Competitive Advantage
Business Intelligence, scheduled reports, improved workflow, and real time and cost savings.
Modern UI + Workflow
Highly intuitive user interface is easy to tailor for specific business processes, thereby reducing dev. cost.
What Makes Us Different
Manage your portfolio of hotels more easily and efficiently with the next generation of hotel accounting software. Hotel Investor Apps E.R.P conforms to your business to simplify back office accounting and operating systems.
Best-In-Class Industry Functionality
Built on the fastest growing global ERP, Hotel Investor Apps offers continuous development of new platform enhancements as well as speedy customizations. All your data is backed-up in the cloud with bank-level security and multiple redundancies in place. Resilient companies choose software that is efficient, secure, reliable, flexible, and scalable.
Financial Management
Next Generation accounting is Easy to Learn while Handling Complex Situations.
Business
Intelligence
Relevant Data for the Right Person for Better Decisions and a More Competitive Company.
Budgets & Forecasts
Plan Future Cash Flow with Unlimited Budget Scenarios Plus Forecast Reports.
Mobile App
Complete Access From Anywhere to Submit, Review, and Analyze Data.
International Functionality
Multi-Currency and Multi-Language for Managing a Global Portfolio.
Workflow
Create Systems to Automate Tasks, Save Time, and Manage Employee Duties.
BankConnect
Live Stream Bank Balances to Easily Monitor Your Cash Position.
App Marketplace
Incorporate All Software for your Hotels into One Software Platform.
Trusted by These Industry Leaders
Boost Efficiency
Close your books faster with time-saving automation and workflow designed for hotels. Efficiently handle month-end activities with fewer errors.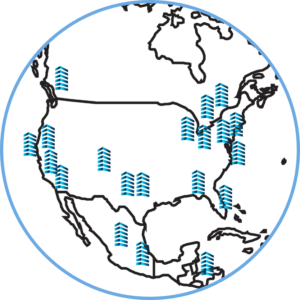 *Example based on a 20 hotel, limited-service portfolio.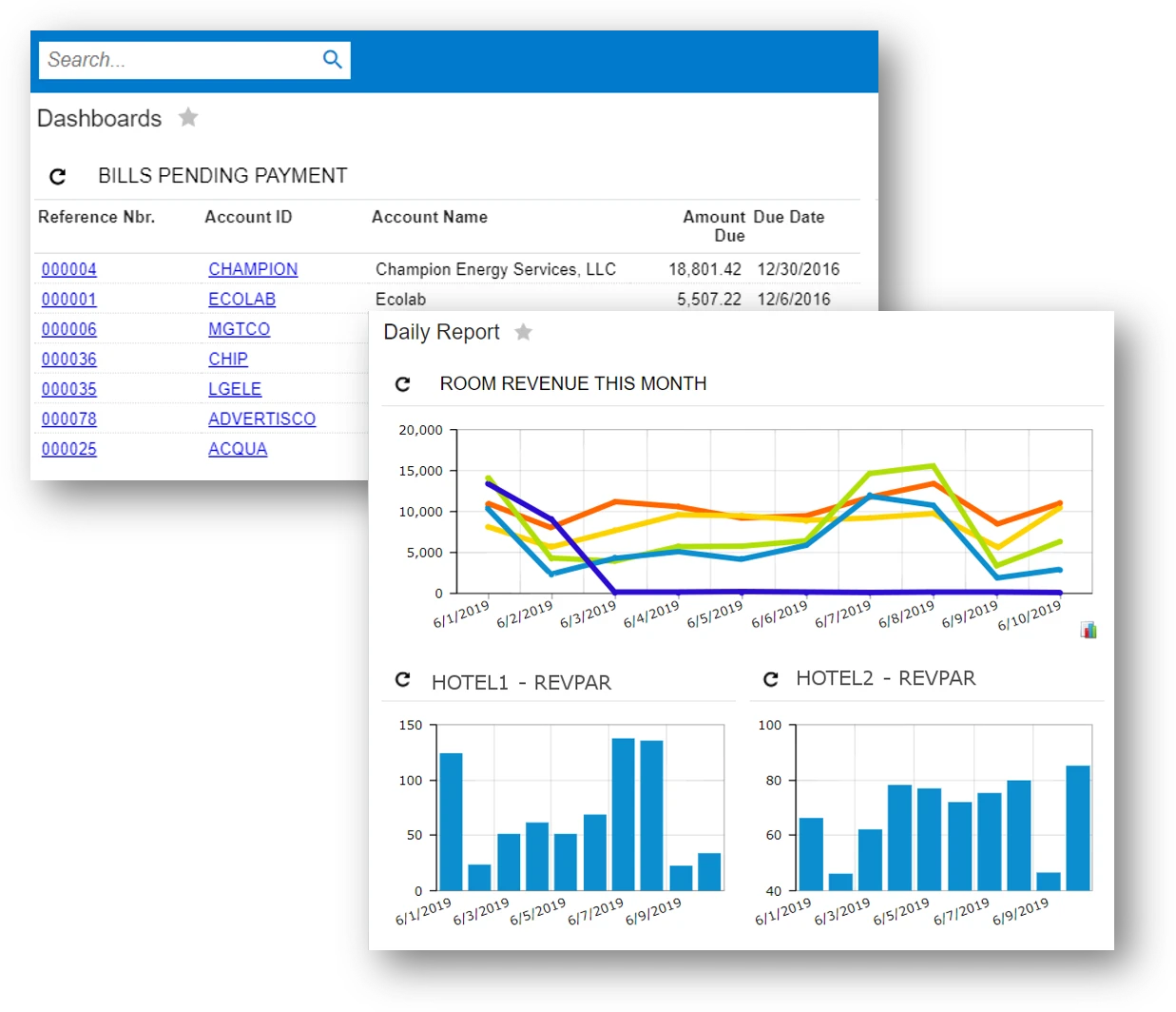 Intelligence & Insight
View and analyze every aspect of your hotel operations, for a genuine, detailed snapshot of your portfolio management. Better insights lead to better decisions.
Flexibility & Control
Solutions that grow with you, that are easy to use and designed to handle the toughest accounting complexities. Plus, full control with user-level security, full audit capabilities, and drill down functionality to see line-item details.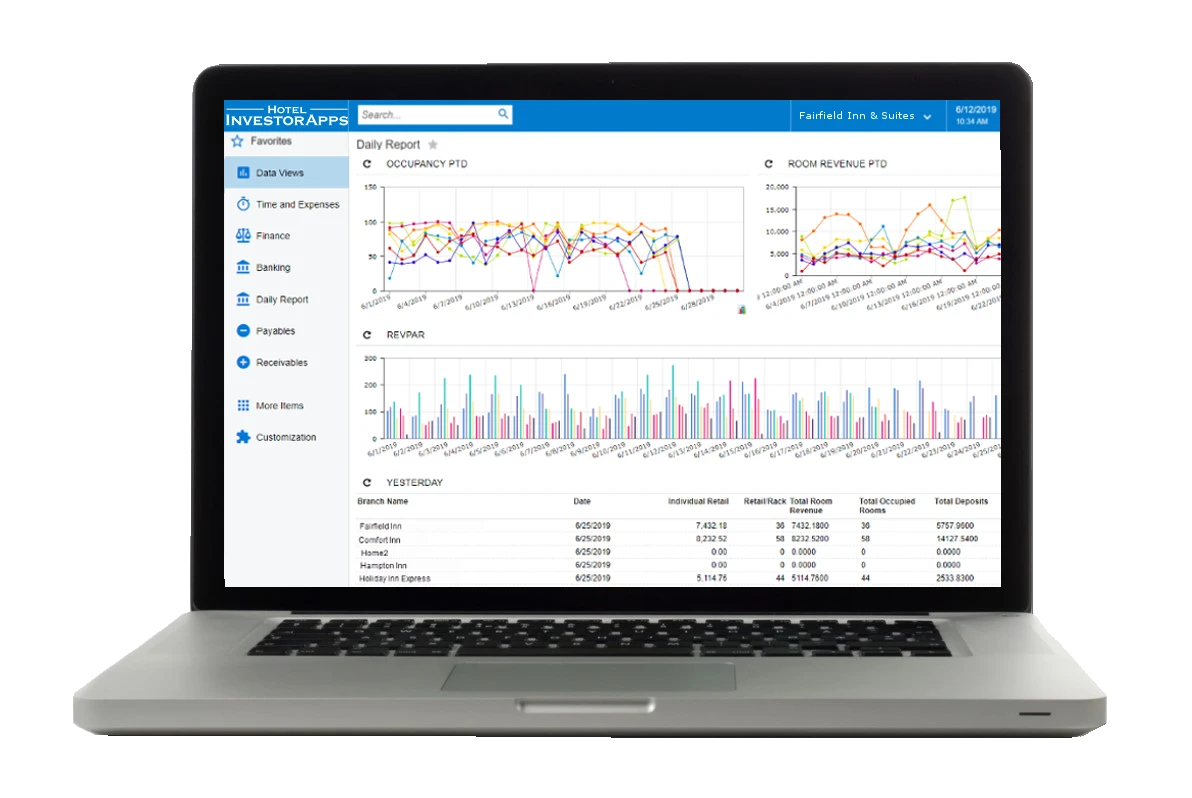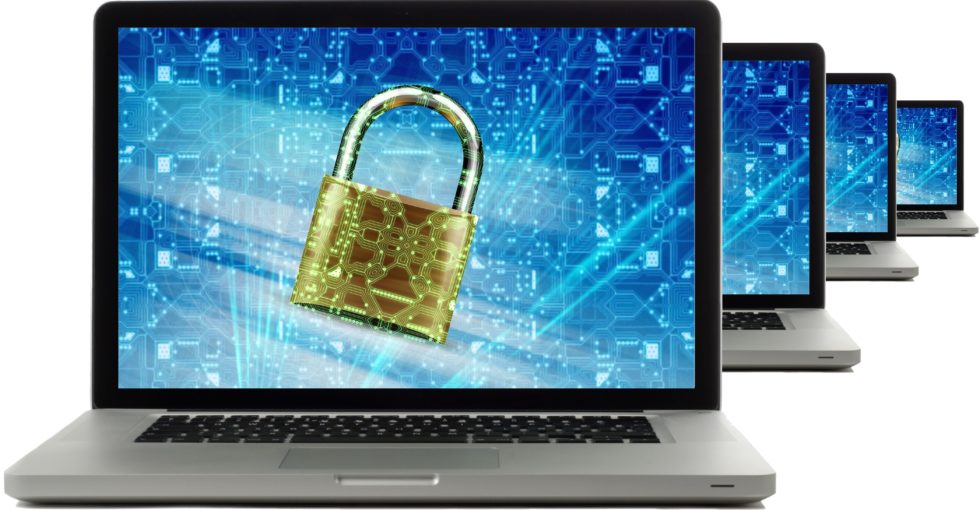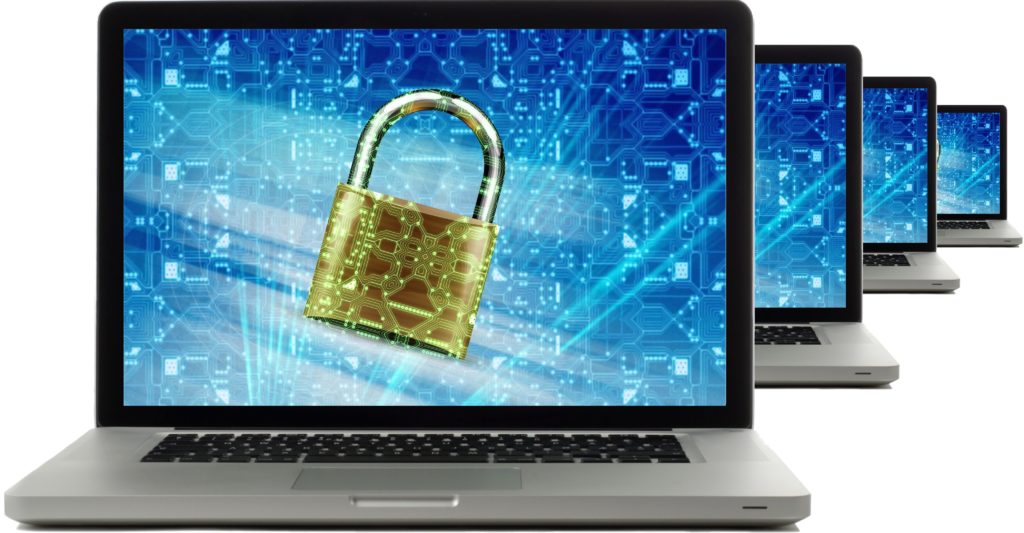 Advanced Security
Modern architecture, built-in security features, multiple redundancies, and frequent security updates are just the start of how Hotel Investor Apps protects their customer data. 
More Features You'll Love
Amazing Customer Support

Virtual Training

Cloud-Based with Auto Back-Up

Staff Fluent in Spanish and English
Continuous Development

Speedy Customizations

Custom Built Reports

Fully Customizable and Flexible
Inclusive Pricing

Incremental Volume Discounts

No Hardware Costs

No Maintenance Costs
Download Free USALI Compliant Chart of Accounts
Benchmark expenses across your hotel portfolio with this Uniform System of Accounts for the Lodging Industry compliant chart of accounts for the hotel industry.