ERP & Accounting Suite
Features and Benefits
Operate more efficiently on one application to manage your entire portfolio and get a complete picture of your financials anywhere, anytime. Data in Real Time
Get data and respond immediately. Instant access to relevant and critical financial analysis and reporting for better decision making and quick action. Benchmark Expenses
Monitor operating expenses to identify areas of cost optimization and reduction across your portfolio. Eliminate Redundancies
More Automations than any other hotel accounting platform redirect staff time from tedious or redundant tasks to revenue generating activities. Competitive Advantage
Business Intelligence, scheduled reports, improved workflow, and real time and cost savings to gain a competitive edge. Get more done in less time.
A feature rich platform to handle accounting and business intelligence for large and diverse international hotel and mixed use portfolios, but accessible to use for smaller portfolios or even a single hotel operator.
Automated PMS Importing
Automated Bank Reconciliations
Intercompany Accounting
Personalized Dashboards
Fully Customizable
Secure, Fast & Reliable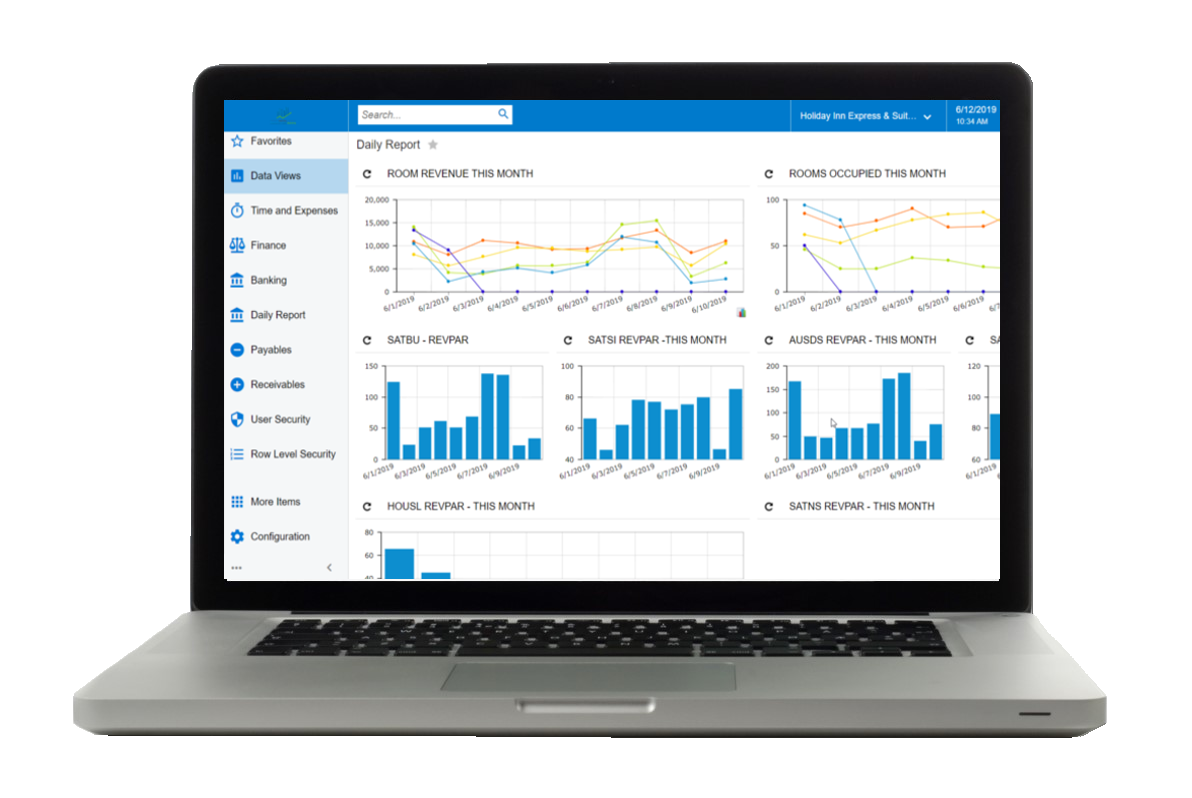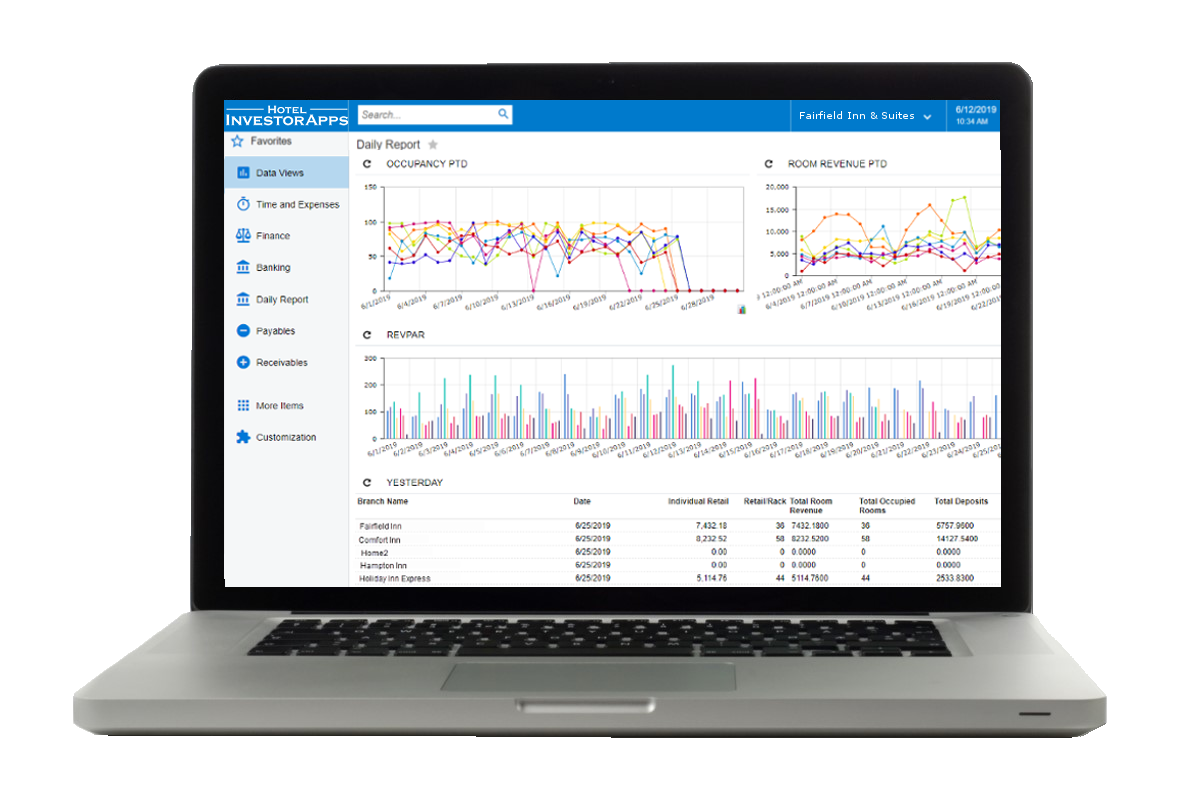 Easier Access to Data to Inform Better Business Decisions and be More Competitive.
Ready Made Hospitality Reports
Relevant Data for Each User
Integrated with Tableau and Power BI
Benchmark Expenses Across Portfolio
Build Your Own Reports and Dashboards
Drill Down to Transaction Level Detail
Pull or Push Data From/ To Any Source
Budgets & Forecasts
One of the most important tools a Hotelier can develop is a process based budgeting and forecasting strategy. Our software allows a business owners to not only plan, but to analyze and make changes according to the needs of the enterprise. Your teams increased visibility will allow for informed business decisions and to develop data-driven strategies.
Be ready for anything with unlimited budgets and forecasting for best case to worst case scenarios.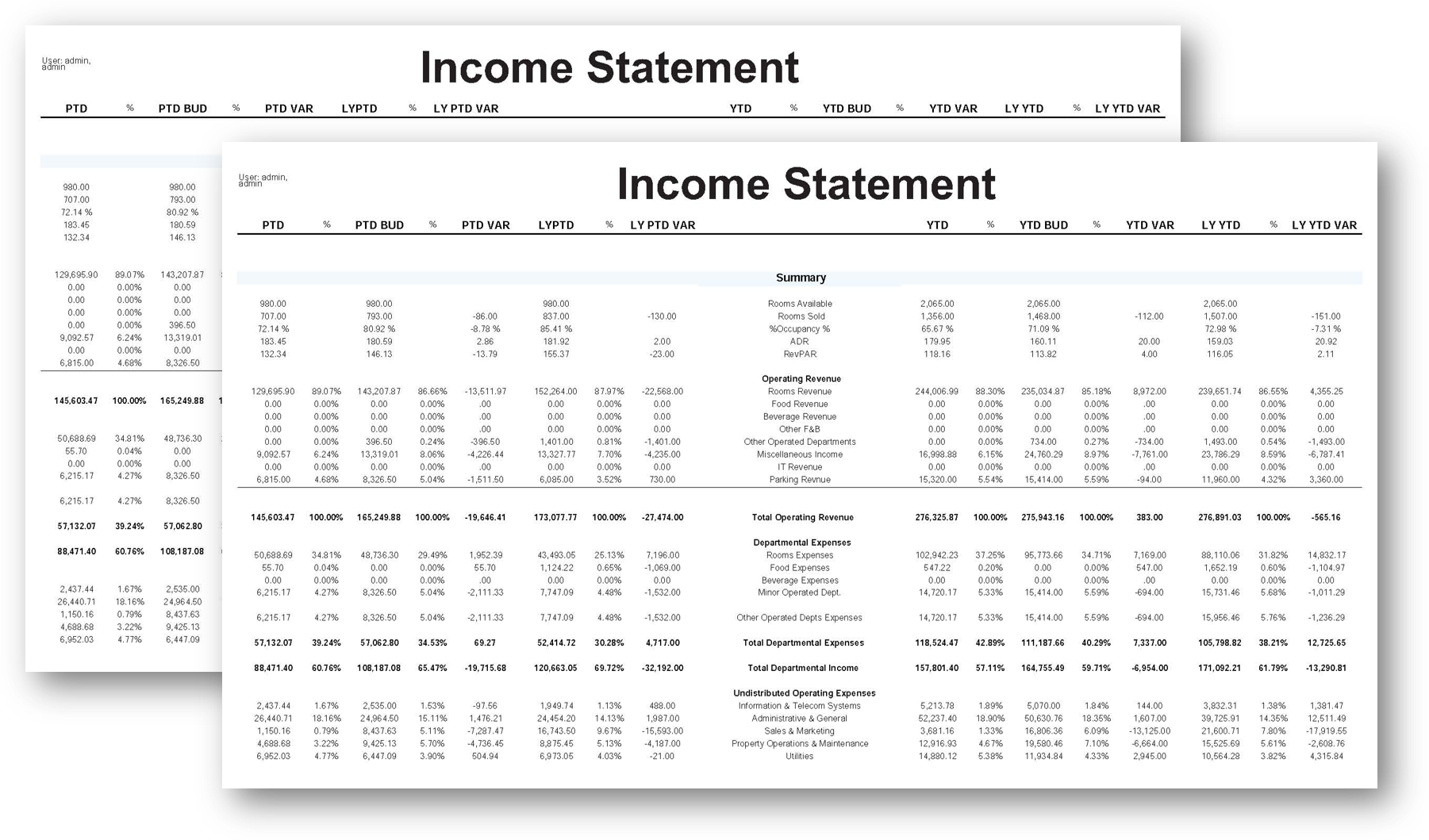 Unlimited Budget and Forecast Scenarios
Use Approved Budgets in Comparative Reports
Build Budgets from Previous Years or from Other Similar Hotels in your Portfolio
Forecast Accuracy Reporting
Grant Access or Hide Sensitive GL codes
Unlimited "What If" Scenarios
Increase or Decrease by Percentage
Build Fully Customizable Drivers for Ultimate Flexibility
Compare One Budget to Another Instantaneously
Add note fields or attachments per line/budget/forcast
Simple Export and Import Features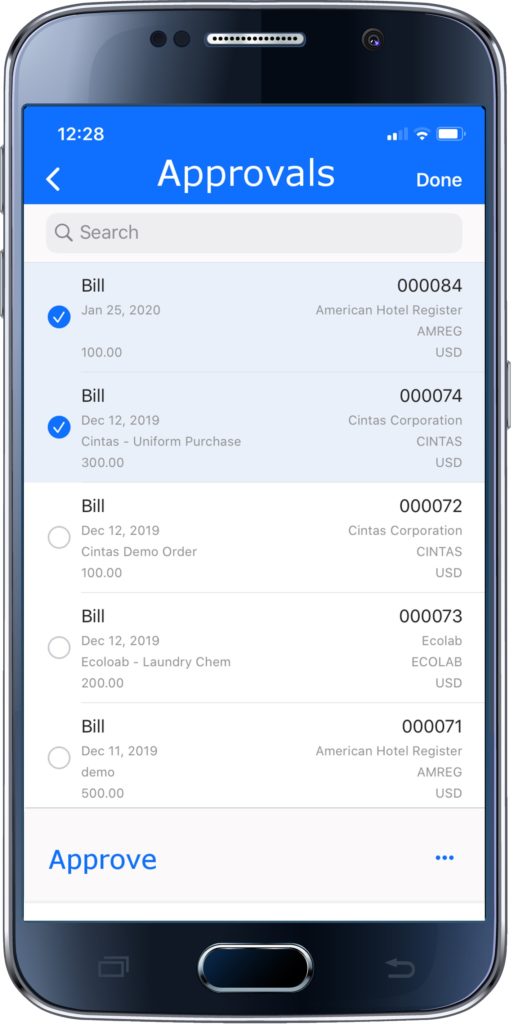 Mobile App
Full Functionality Mobile App Keeps You and Your Staff Productive from Anywhere. Review P&Ls, Revise Budgets, Approve Payments, Submit Expenses from any Apple or Android Phone or Tablet.
Full Control and Fast Access
Connect to Financial Data in Real-Time
Review & Analyze Data Remotely
All Changes are Automatically Synced
Integrated with Device Camera and Fingerprint Reader
Android and iOS
International Functionality
Manage hotels world-wide using advanced currency management and language preference features, to support international subsidiaries, vendors, and customers.
Switch Between Multi-Languages
Accounting in Base Currency or Foreign Currency
Automatically Calculate Realized Gains & Losses
Adjust Entries for Unrealized Gains/ Losses
Translate Complete Financial Statements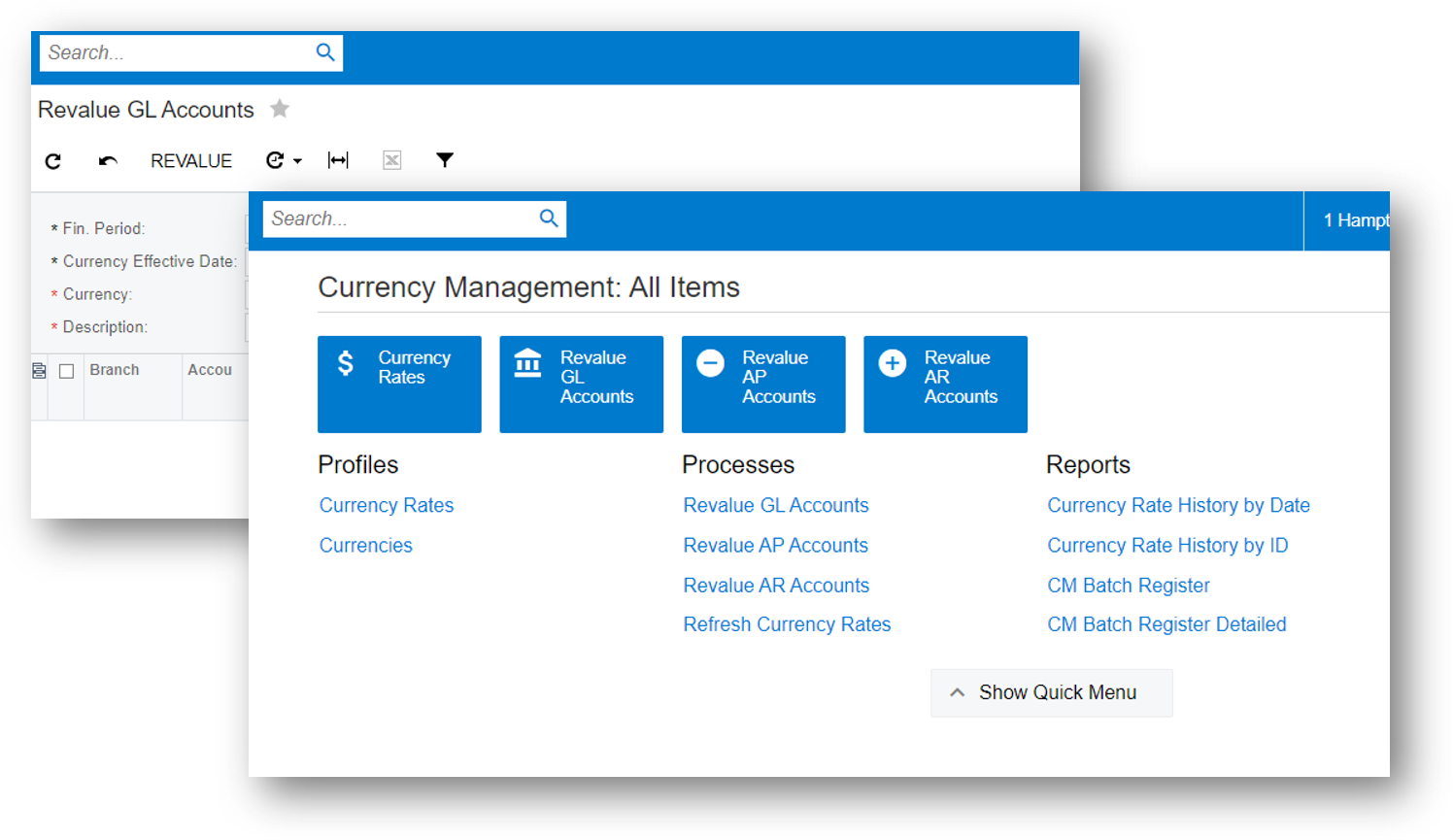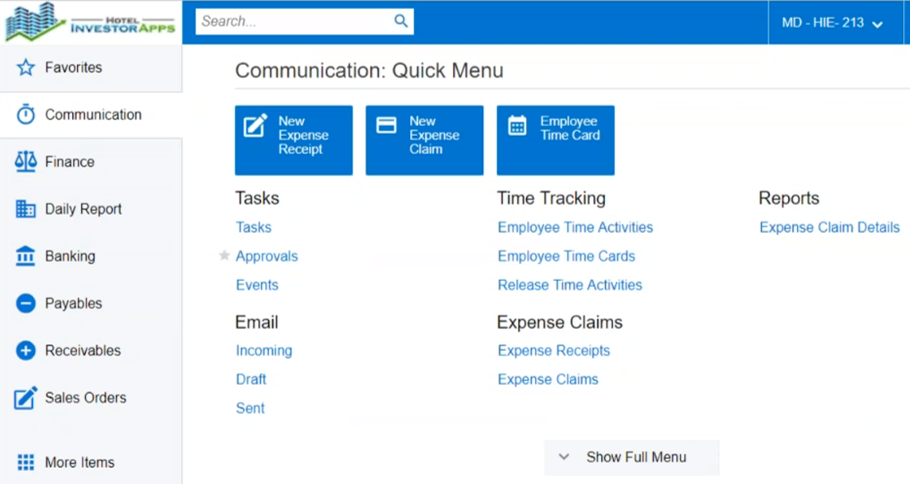 WorkFlow
Create rules to automate processes and streamline operations. 
Automate & Schedule Recurring Actions
Schedule Reports
Send Reminders
Assign Tasks and Notifications
Set AP Approval Rules
Apply PO System Processes
BankConnect*
Easily monitor your cash position with live bank balances streamed into the system. Update balances in real time by individual account or all accounts. 
* Add on service
Secure API with Visa owned platform
Save Time with Single Login for all banks
Log in once to last for weeks
Monitor Cash Postition
View Portfolio Wide Totals
Automatically Import Bank Transactions
Automated Bank Reconciliation
Send Money by ACH or FedWire
Visibility by User Security Settings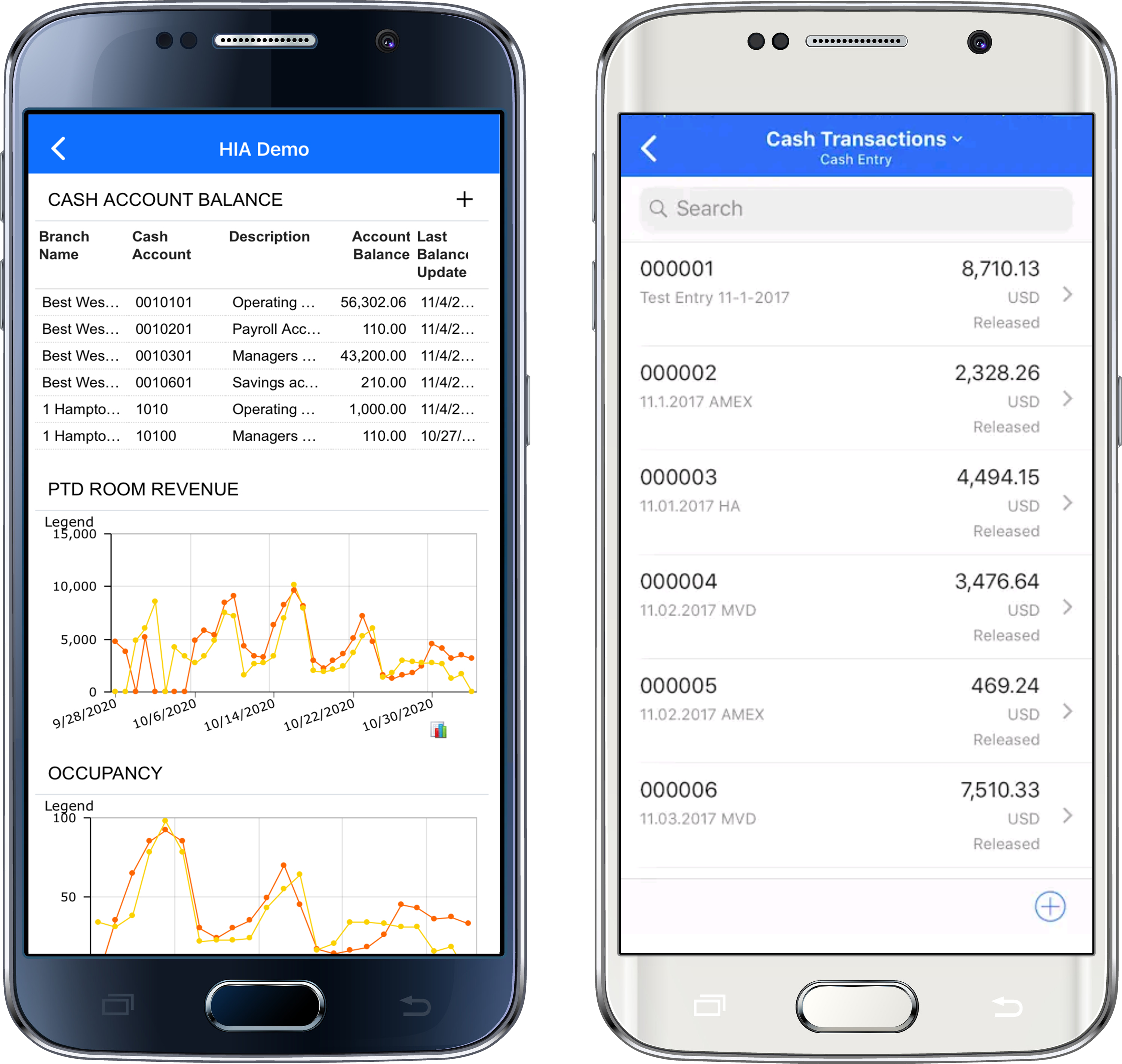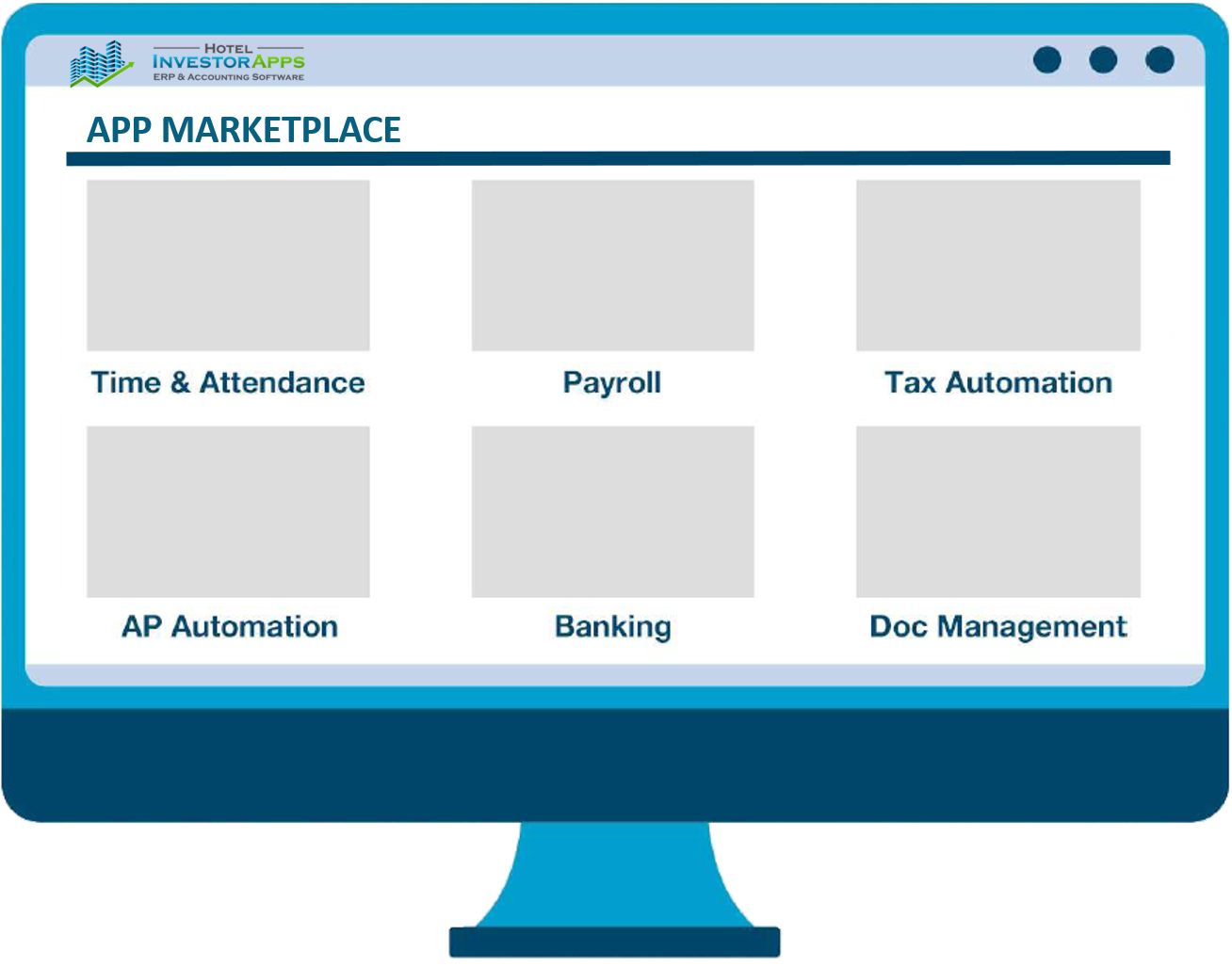 App Marketplace
Solutions for every aspect of your hotel business are available from 200+ integrated software services. Fully integrated so everything synces.
Fixed Assets
Automated AP
Tax Automation
Document Management
PO Management
Payroll
HR/ Time & Attendance
Point of Sale (POS)