Introduction
The story of Canadian Niagara Hotels' partnership with HIA begins with an ambitious vision. As the owner and operator of Canada's largest entertainment resort, Canadian Niagara Hotels sought to streamline & upgrade their complex accounting & back office operations for better efficiency and guest satisfaction. To do so, the company embarked on a transformative journey that would ultimately lead to increased capabilities, simplified reporting, and long-term growth.
Part 1
Setting the Stage for Growth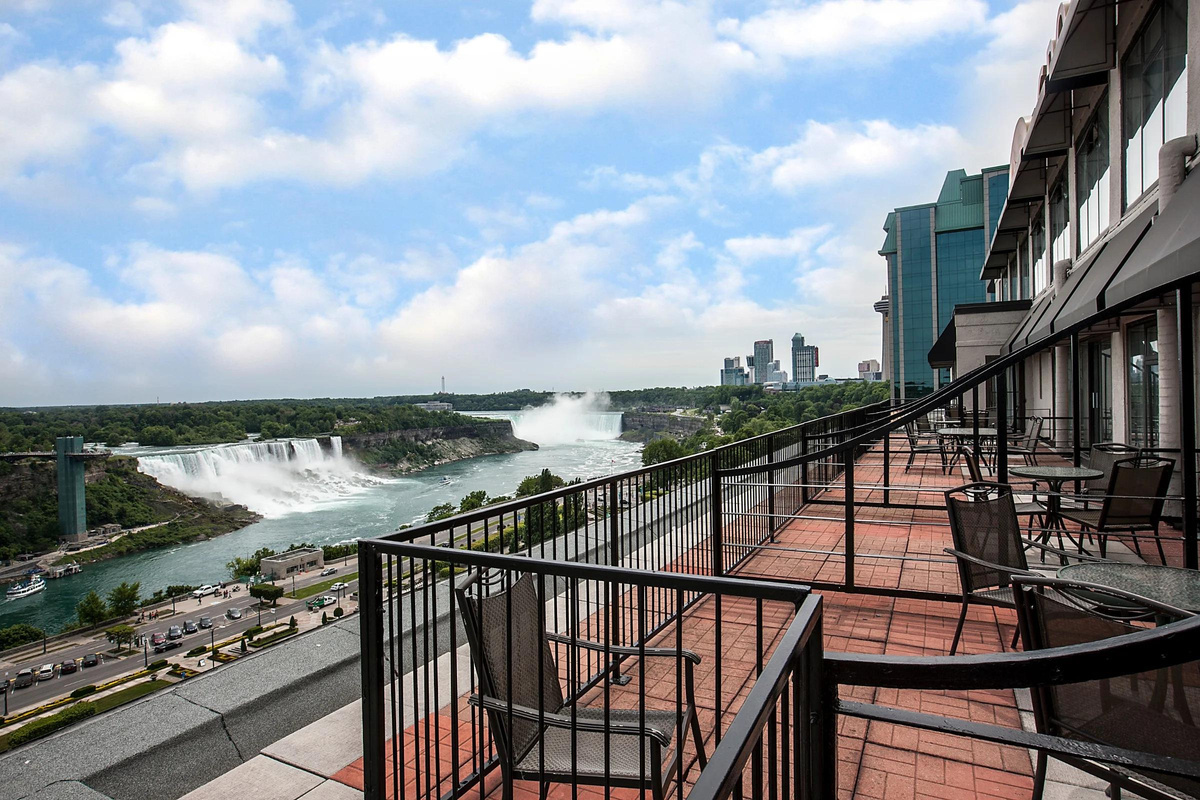 Nestled in the heart of Niagara Falls, Ontario, Canadian Niagara Hotels (CNH) has been an icon in the hospitality industry since 1993.
CNH operates a premier destination resort complex with hotels totaling over 2,000 rooms, including upper upscale Marriott, IHG, and boutique brands; numerous award-winning restaurants, a sprawling family entertainment and amusement center, and North America's largest indoor waterpark. The company attracts thousands of guests annually, with a mission to offer them the maximum number of unforgettable experiences in the most focused and efficient manner.
Behind the scenes, a passionate and dedicated team of over 2,500 professionals work tirelessly to uphold the company's commitment to guest satisfaction and innovative development.
However, as the company continued to grow, it became apparent that their existing back office software was no longer adequate to support their goals.
They had a vision that their guests would have the ability to charge all their expenses throughout the 20-acre resort complex to a single tab. This would create a seamless guest experience, but in practice pulling in data from so many different PMS & POS systems was a very ambitious matter.
They also wanted all their back office systems to talk to each other, from reporting to purchasing to the PMS and POS data. However, their legacy ERP software did not play well with other systems, so much of this data existed in siloed systems that needed to be manually combined for reporting, often in Excel. Then management was forced to spend time reviewing and verifying the accuracy of the data entered by each outlet to create consolidated reports.
These time-consuming and error-prone processes slowed down the daily and monthly reporting and hindered management from real-time financial visibility. Therefore, both the ambitious vision of a one-tab billing system and solving the issues of siloed data were front and center.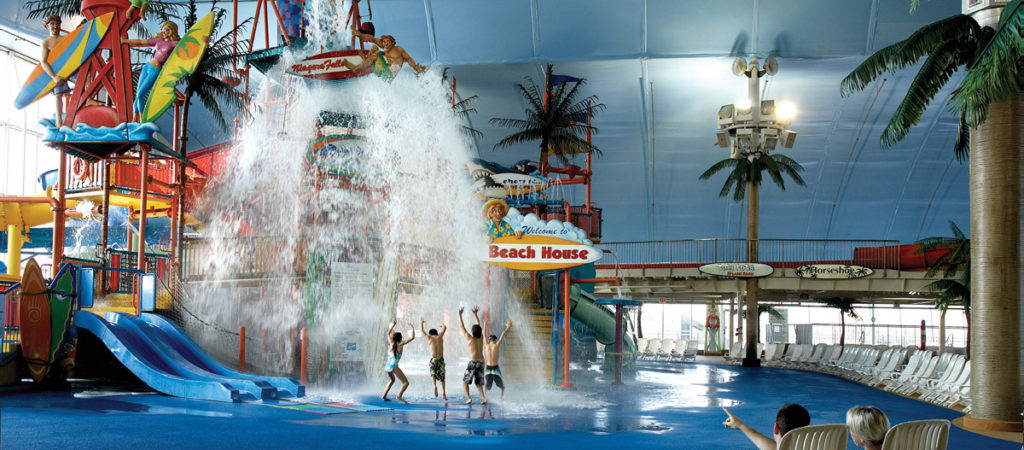 Part 2
A Unified Vision: Streamlining Operations to Eliminate Silos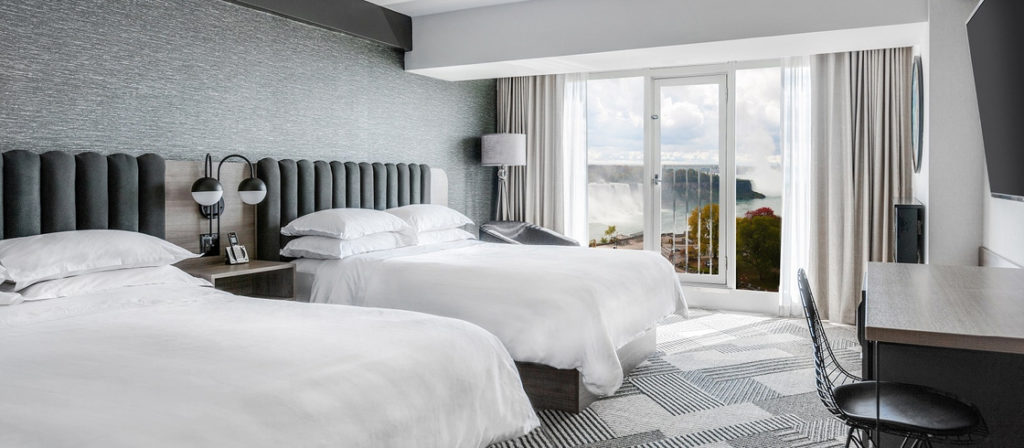 To achieve their goal of upgrading and streamlining financial operations, Canadian
Niagara Hotels identified three primary objectives:
To design and implement clear digital workflows.
Enhance daily reporting efficiency and reduce manual Excel reporting.
Optimize intercompany accounting.
The company recognized that by successfully addressing these objectives, they could better adapt to the evolving demands of their business. These improved processes would enable them to optimize resource allocation, make more informed decisions, and continue to offer exceptional experiences for their guests.
In short, Canadian Niagara Hotels aimed to build a strong back-office foundation that would support their long-term growth and success in an increasingly competitive market.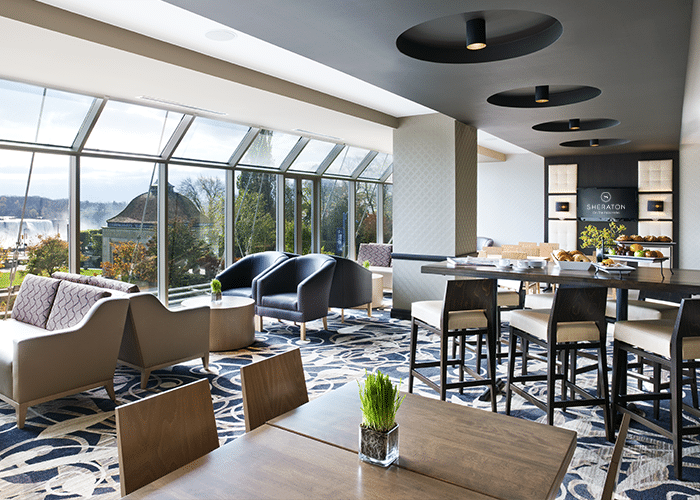 Part 3
Navigating the Complexities – Overcoming Obstacles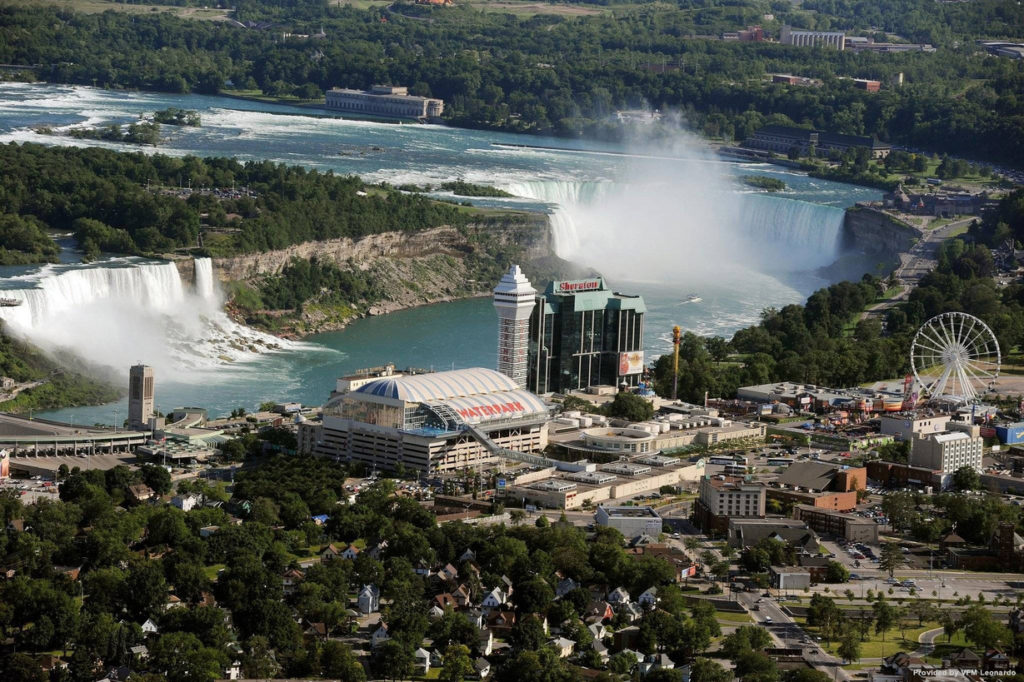 Canadian Niagara Hotels encountered significant challenges in their pursuit of these objectives. Their diverse portfolio created numerous requirements including:
The need for a full ERP level software, as none of the hotel-specific accounting software had the sophistication required for their full service and resort operations.
Hotel-specific metrics and reporting. As a hospitality company, they needed hotel metrics and reporting readily available, but since ERP software companies do not cater their systems to hoteliers, any ERP system purchase would have required significant adaptations and workarounds to meet their requirements.
The right expertise – they knew that the complexity of their operations would only be served by a knowledgeable team who understood the hospitality industry inside-out and could recommend best practices and new processes to increase their efficiency.
Moreover, due to their large number of outlets and POS and PMS systems, finding a software solution that offered the necessary flexibility to cater to their diverse portfolio proved difficult. The complex migration process to a new platform would demand a highly skilled team and exceptional project management.
Part 4
Empowering Transformation – A Customized Solution with HIA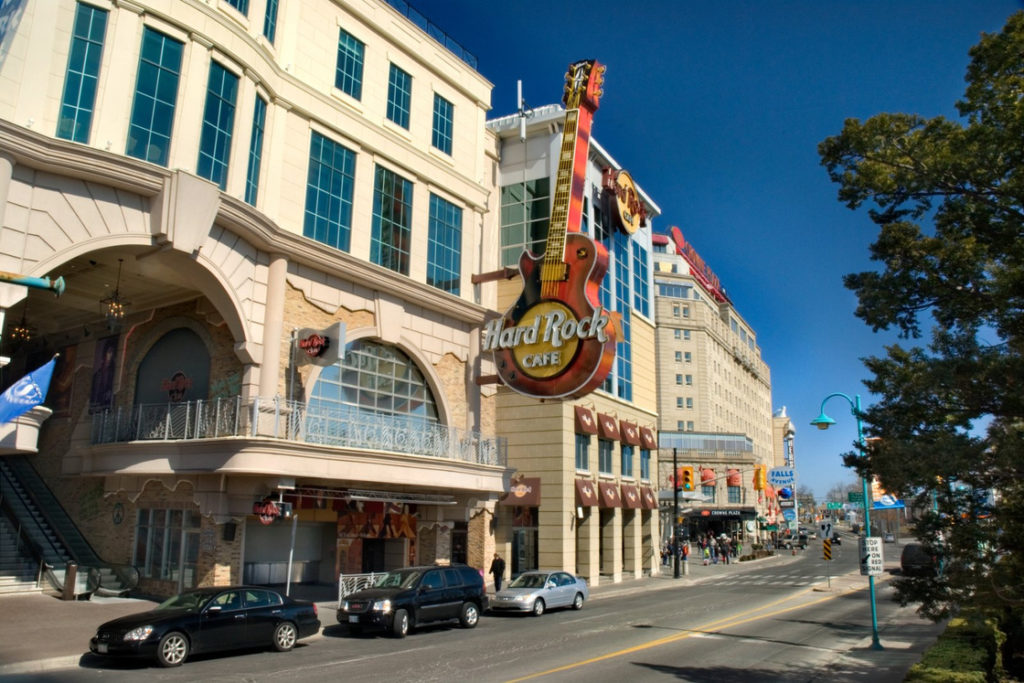 When Canadian Niagara Hotels connected with Hotel Investor Apps (HIA), they were excited to find a partner that offered both the ERP level functionality and hotel-specific knowledge they were looking for. HIA understood the unique needs and goals of the hospitality group and committed to delivering a comprehensive, tailored solution to make that vision a reality.
Collaborating closely with the Canadian Niagara Hotels team, HIA devised a strategic
plan to accomplish these goals. Key elements of the solution included:

1. Customized Daily Reporting: HIA designed a bespoke solution to enable each outlet at the resort to have their own unique daily report, which then could be automatically consolidated into a single, full property level daily report. This would enable CNH to eliminate all the man-hours and risk of errors from their manual reporting processes, increasing both speed and accuracy of reporting.

2. Integrated systems: HIA automated the import of all the PMS and POS system data from CNH's various hotels and outlets directly into HIA's accounting system. This eliminated the manual process of entering and exporting this data through Excel, and most importantly: it finally gave CNH access to real-time information.

3. Digitized Workflows: Whereas approvals had heretofore been managed with written signatures, HIA implemented digital approval workflows within the accounting system. This included a fully functional mobile app so approvals could be managed on the go.

4. Multicurrency management (in Canadian & US dollars): Since CNH has both Canadian and US holdings, enabling multi-currency management allowed for seamless currency conversion and accounting, including report consolidation in both currencies.
With these solutions identified, and throughout the implementation process, HIA worked hand-in-hand with Canadian Niagara Hotels, providing ongoing support, training, and resources to ensure a smooth transition and get these new systems into place.
Lisa Osinga, Director of Finance for Canadian Niagara Hotels, recalls, "I really appreciate how receptive the HIA team is, and has been, to working with us on our unique needs. And the support team is great."
HIA's innovative solutions and commitment to exceptional service enabled Canadian Niagara Hotels to take full advantage of the latest technology on the market.
Part 5
Realizing the Benefits – A New Chapter of Growth and Success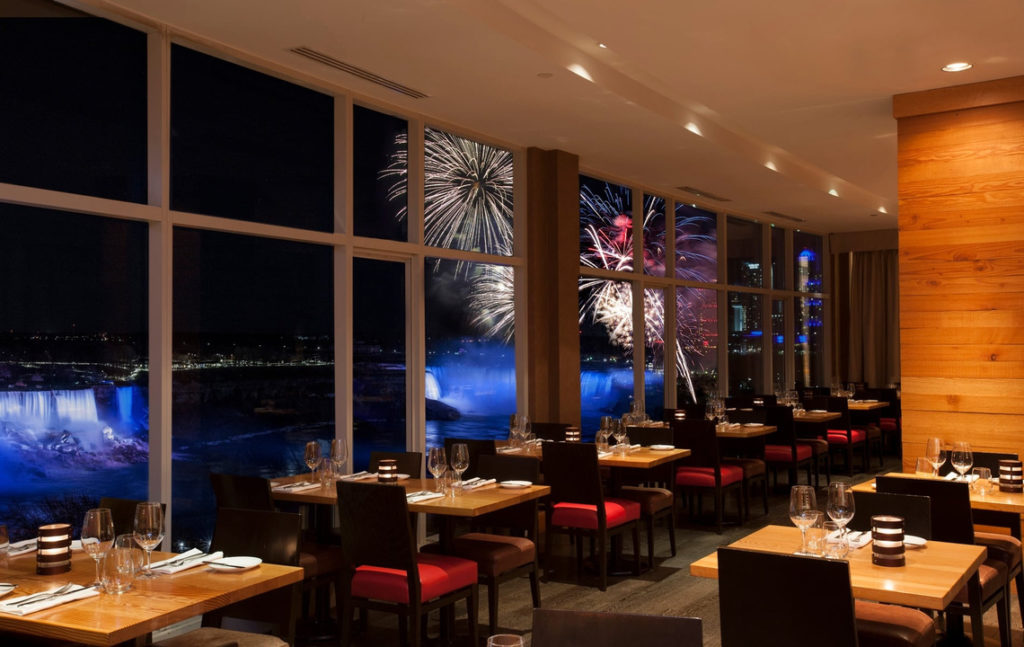 With HIA's support and expertise, Canadian Niagara Hotels was able to streamline & improve processes, emerging as a stronger and more agile company.
Lisa Osinga, Director of Finance for Canadian Niagara Hotels, notes:
"HIA increases our overall productivity. We have a team of over 60 finance staff so having everything in one place has been key for us."
The impact of the partnership was felt across the organization, resulting in significant improvements such as:
Improved intercompany accounting: The ERP software structure allowed CNH to better manage bulk purchasing across the portfolio including recurring journal entries and rules for allocating these expenses.
Significantly improved reporting: The new individualized and consolidated daily reporting system enabled faster and more accurate daily reporting at both an outlet and property level, enabling the company to make decisions based on real-time data.
"HIA's global chart of accounts enables us to streamline & consolidate reporting. Now we can compare & view property performance much more easily." – Lisa Osinga, Director of Finance, Canadian Niagara Hotels
Long-term growth and success: The numerous streamlined operations, digitizations, and efficiencies from the HIA software are freeing CNH to focus fully on their mission of providing exceptional guest experiences and expanding their operation, rather than on back-of-house processes.
The impressive innovations that came from the Canadian Niagara Hotels and HIA partnership demonstrate the transformative potential of a successful collaboration. Canadian Niagara Hotels has set a new standard in technology for the industry and HIA has proven to be the ideal partner, providing future-proof technology, hospitality industry expertise, customized solutions, and ongoing support.
Together, they not only overcame the challenges of streamlining complex processes but also laid the groundwork for new growth and success.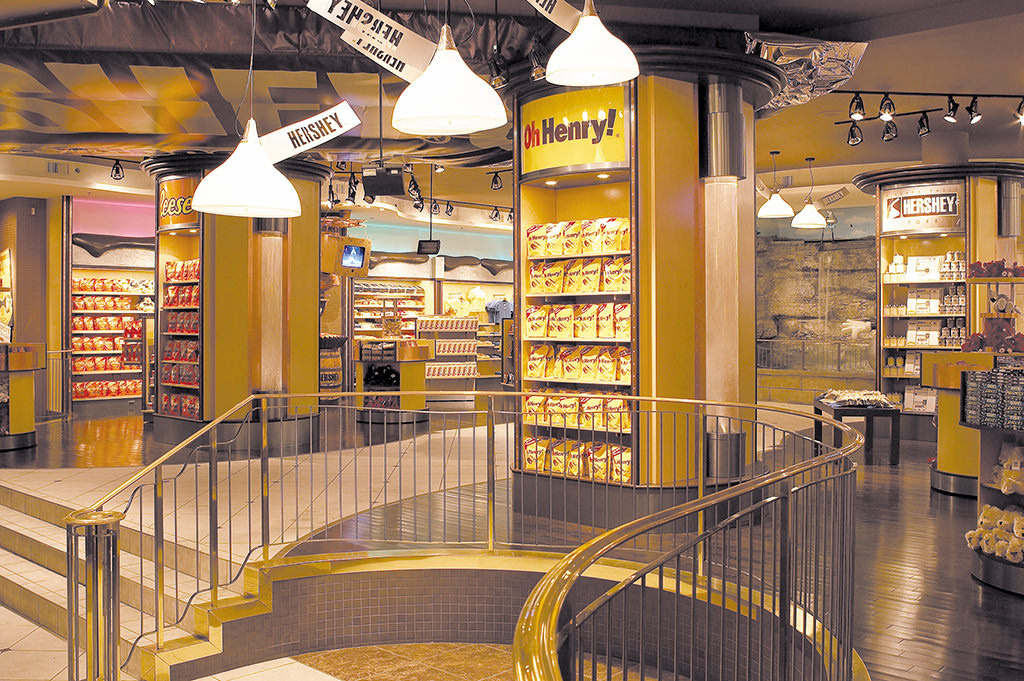 ---