As a modern hotelier you know the importance of finding the best software to grow your business. You may have already made the wise decision to move your accounting and back-office solutions to the cloud. You know that cloud services provide increased functionality and security.
And you may have expert advice comparing different accounting & back-office solutions, but there is one critical technology factor that these comparisons may not include:
Is the solution a "True Cloud" based solution, or is it simply cloud-hosted, a.k.a. "Fake Cloud"?
True Cloud software is purpose-built for the cloud to meet modern demands while Fake Cloud software, though accessible via the internet, is a term for older technology that has been retrofitted to work on the cloud. Fake Cloud products were never designed to be delivered and used in the same way that a True Cloud solution would be.
This factor can make a big difference in the functionality and reliability of your solution.
The Challenges of Fake Cloud
Not surprisingly, older technology that has been retrofitted to work on the cloud often has issues that are not found in True Cloud software. These problems can include:
–  A Third-Party plugin – Software not designed for the cloud must use a third-party plugin to access the internet, which is often where User Fees come into play.
–  User Fees – Companies often pass on the per user cost of the plugin to their customers in the form of per User Fees. This can be a tell-tale sign of a product not built for the cloud.
– Issues with Stability and Slow Performance – When using plugins or third-party solutions to provide cloud services, there is often a "handoff" time between the base software and the cloud service which are programs needed to make fake cloud software function on the modern internet, leading to performance or network delays.
– Integration Challenges – Problems integrating with other applications because the software was not built to integrate. Even though there are solutions to provide integration support for older software, many of them have problems and limitations because the base software's own limitations are hard-coded.
– Lack of Personalization – The user interface cannot be personalized by each user.
– Custom Coding to get Basic Reporting – Users cannot create their own custom reports and may have to rely on trained technicians.
– No Automatic Saving of work.
– Downtime Issues.
– Issues Backing-up Data.
– Delays Syncing Data.
– Delays with Patches & Updates.
– Lack of Productivity – downtime and all the other above issues contribute to extra work and delays for your employees.
The Benefits of True Cloud
True-Cloud solutions are purpose-built for the cloud to enable the highest level of functionality and performance. Benefits of True-Cloud software over Fake-Cloud software can include:
– No Third-party plugins.
– No User-Fees for plugins.
– Scalability – if your business is growing, true cloud software is designed for the ability of cloud servers to offer more CPU and RAM.
– Ease of Integration – True Cloud software is inherently built for integrations.
– Ease of Personalization.
– Ease of Customization. Users can modify their own dashboards and views.
– Customizable Reporting.
– Automatic Saving of work.
– Automatic Back-up of work.
– More Reliability. Less risks that can cause downtime. Read about "The Real Cost of a Downed Accounting System" here.
– Automatic and Instantaneous Syncing of Data.
– Frequent & Automatic Security Updates.
– Ease of Use.
– Increased Security Measures, including multi-factor authentication.
– Increased Productivity – Automations, customizations, and integrations, as well as the increased up-time enable employees to be more productive.
To learn more about the robust security offered by True Cloud software, read "How Do You Judge Data Security?"
Summary
While repackaged older solutions that run on the cloud are still technically cloud solutions, there can be many inherent problems stemming from the retrofitting and adaptations needed to make the software function on the cloud. By contrast, True Cloud solutions built for the cloud offer increased functionality, scalability, performance, and efficiency.
As a True Cloud solution, HIA Accounting & Business Intelligence software helps our customers gain the full edge and advantage of cloud-based technology.
For more information on how HIA can help your business, schedule a Demo here.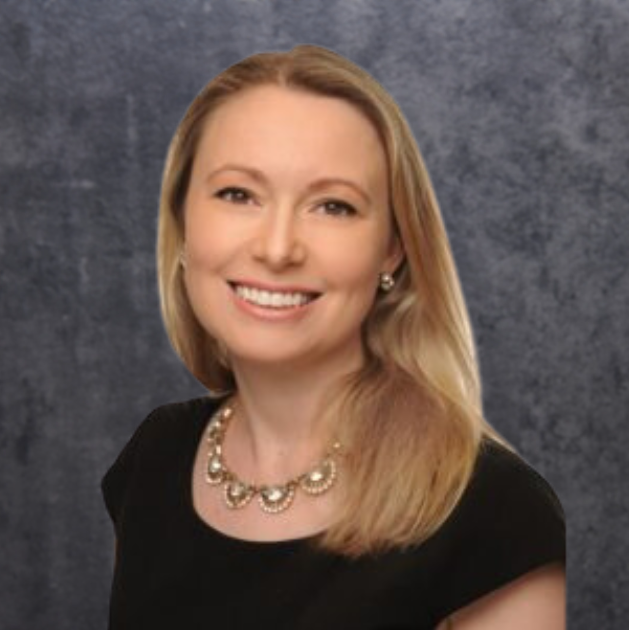 Director of Marketing at HIA
Elisa Fritsch, Director of Marketing at HIA, contributes 15 years of diverse sales and marketing experience from corporate to start-up environments. In the hospitality sector, she managed B2B marketing for notable companies like Choice Hotels International and Kalibri Labs. As an award-winning real estate agent with ReMax Realty Centre, she further honed her skills. At HIA, Elisa focuses on inbound and content marketing, leveraging her industry knowledge to drive growth.