They say knowledge is power. And in the competitive hotel industry, staying ahead of the curve means leveraging the right tools to convert raw data into actionable insights. 
That's where business intelligence (BI) software comes into play. 
Instead of sifting through spreadsheets and reports to get a clear view of your hotel's performance, you'll get a comprehensive, easy-to-understand snapshot of the crucial metrics that matter most.
That's why we've handpicked the five best BI solutions for hotels in 2023 that will transform your data into a powerful asset, helping you streamline operations, boost revenue, and create unforgettable guest experiences.
What Are the Best Business Intelligence Solutions for Hotels?
The best BI tools for hotels help property owners and managers analyze data, identify trends, optimize revenue, and improve guest satisfaction. 
To make choosing the most suitable solution for your hotel easier, we've created a quick comparison chart to see how these tools stack up side-by-side.
| | | | | | |
| --- | --- | --- | --- | --- | --- |
| Product Name | Compatibility | Capabilities | Ease of Use | Average Score | Best for |
| HIA | 10/10 | 8/10 | 9/10 | 9/10 | All-in-one business intelligence and financial management solution |
| M3 Insight | 7/10 | 8/10 | 8/10 | 8/10 | Standard dashboards and KPI tracking |
| Profit Sword | 8/10 | 9/10 | 9/10 | 9/10 | Robust and sophisticated analytics capabilities |
| Hello GM | 7/10 | 7/10 | 9/10 | 7/10 | Smaller budgets and portfolios |
| Microsoft Power BI | 9/10 | 9/10 | 7/10 | 8/10 | Large hotel portfolios |
Criteria For Selecting BI Solutions for Hotels
When choosing a BI solution for your hotel, sifting through all the options can be overwhelming. To make sure the tool fits your hotel's needs, here are three things you need to keep in mind:
Compatibility
To maximize the benefits of BI for your hotel, you must ensure it plays nicely with your other systems. After all, you need it to pull in data from multiple sources to get a holistic view of your hotel's operations.
Here are the big things you want to look out for:
Does the solution integrate with your existing systems, such as accounting software, property management system (PMS), point of sale (POS), and labor management & time and attendance software? 

How easily can data from various sources, such as financial, operational, and customer data, be integrated into the solution?

Does the solution have the ability to communicate with other software tools used by the hotel, such as your revenue management system (RMS)?
 Capabilities 
From generating reports to conducting predictive analytics, the right BI solution helps you make data-driven decisions that positively impact your bottom line. 
Choose a solution that offers:
Differing types of data analytics, such as report generation, data mining, and predictive analytics, help you build a complete picture.

Customization options allow you to build reports and

dashboards

for your hotel's needs.

Flexibility and scalability to handle large amounts of data as the hotel grows and expands.
Ease of Use
Let's face it: not everyone is a tech genius. That's why it's important to select a BI tool that is user-friendly and easy to navigate. 
Here are some considerations to keep in mind:
What's the learning curve for the tool? Is it easy to learn, or will your staff need extensive training?

Can reports and analytics be accessed by staff across various departments, such as marketing, revenue management, and operations?

Do they provide staff with ongoing training and support so they can make the most of the product?
1. Hotel Investor Apps (HIA)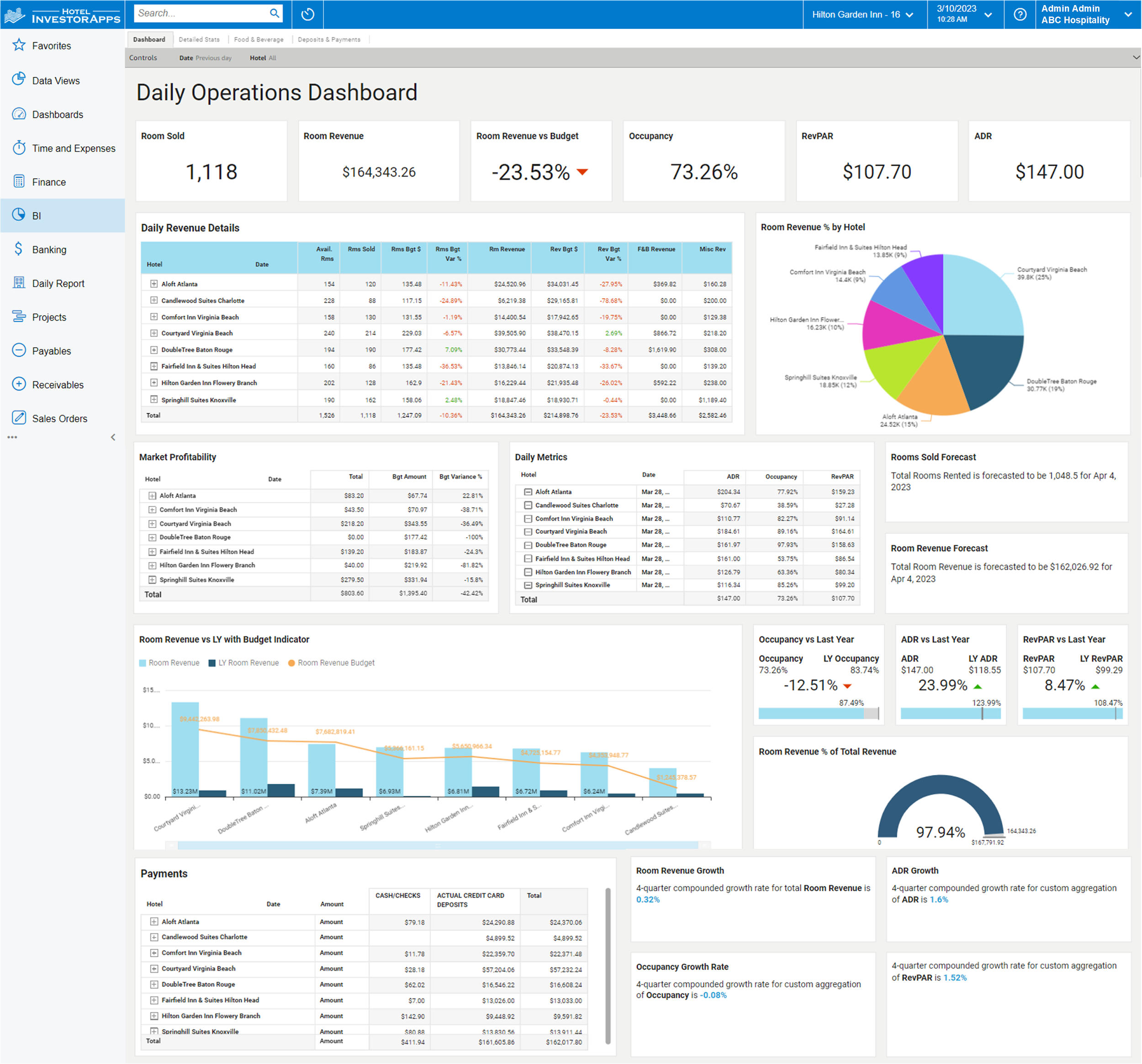 HIA's single-platform BI solution blends financial, operational, and labor data to provide hoteliers with intuitive metrics that help optimize performance and increase profitability.
Unlike generic BI tools, HIA's all-inclusive platform was built by hoteliers for hoteliers, meaning everything that's most important to you is available at your fingertips. 
Powered by AI and machine learning, this platform features fully customizable dashboards that let you quickly identify trends, drill down on specific information, and make informed decisions.
Its robust analytics capabilities serve as an excellent tool for expense management, forecasting, and operational efficiency, making it an indispensable asset for hotel owners and investors looking to stay ahead of the competition.
Key Features
Operational Statistics

: This feature provides detailed data on how departments and properties are performing against each other, helping you identify areas that may fall out of margin and make adjustments on the fly to boost profitability.

Daily Operations Dashboard

: This modifiable dashboard gives a detailed summary of yesterday's business data, including key performance indicators (KPIs) such as room sold, revenue compared to budget, ADR, and occupancy metrics. 

AI-Driven Tiles

: These supply valuable insights into rooms sold, revenue forecasts, and more, helping you identify your best-performing hotels.

Data Integration

: The BI tool integrates data from primary hotel data sources to provide a complete view of the hotel's performance.

Real-Time Reporting

: Make smarter decisions and improve performance with real-time data on key metrics.
Pros 
The platform's user-friendly interface makes it easy to manipulate data and generate reports quickly and efficiently.

Its flexible nature and the ability to customize reports based on the user's specific needs make the platform versatile and suitable for use across hotels of all sizes.

The support staff is quick to respond and help you with any issues.

The seamless integration of daily reports and operating data, financial data, STR, and

labor

analytics provides a comprehensive view of your hotel's performance, making it easy to benchmark data by date, hotel, department, or position. 
Cons
This is a relatively new platform that is still expanding and adding new functionalities.

There's a slight learning curve to get the most out of the tool.
2. M3 Insight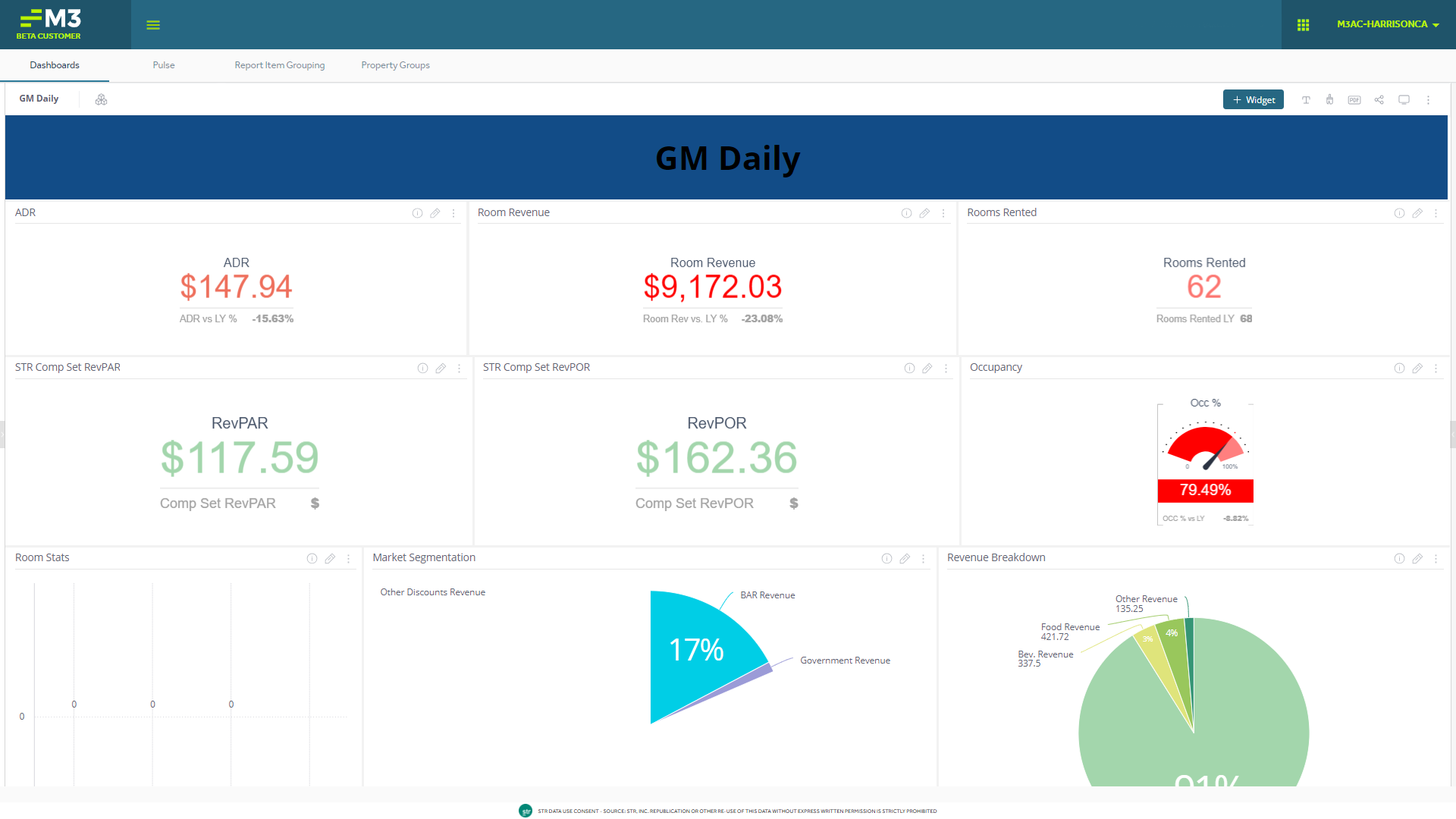 M3 Insight is a self-service, hotel-specific BI tool that centralizes data on a single platform, allowing hotel managers to gain quick insights.
With real-time analysis, visualization, and reporting capabilities, this platform helps hoteliers improve revenue, profitability, and efficiency.
And since it's designed specifically for hotels, it already has everything it needs to optimize room rates, identify trends, monitor competitor pricing strategies, and gain insights into cost control, budgeting, and forecasting. 
It's best suited for hotels of all sizes, from small independent hotels to large hotel chains.
Key Features
Multi-Dimensional Reporting

: This capability allows users to manipulate data in various ways and view it from different perspectives.

Data Integration

: This tool integrates with M3's accounting and financial management software, allowing hoteliers to see their entire portfolio at a glance.

Mobile Access

: You can access this tool on any device, including mobile phones and tablets.

Dynamic Dashboards

: It offers customizable dashboards that allow users to view and interact with key performance indicators (KPIs) in real time.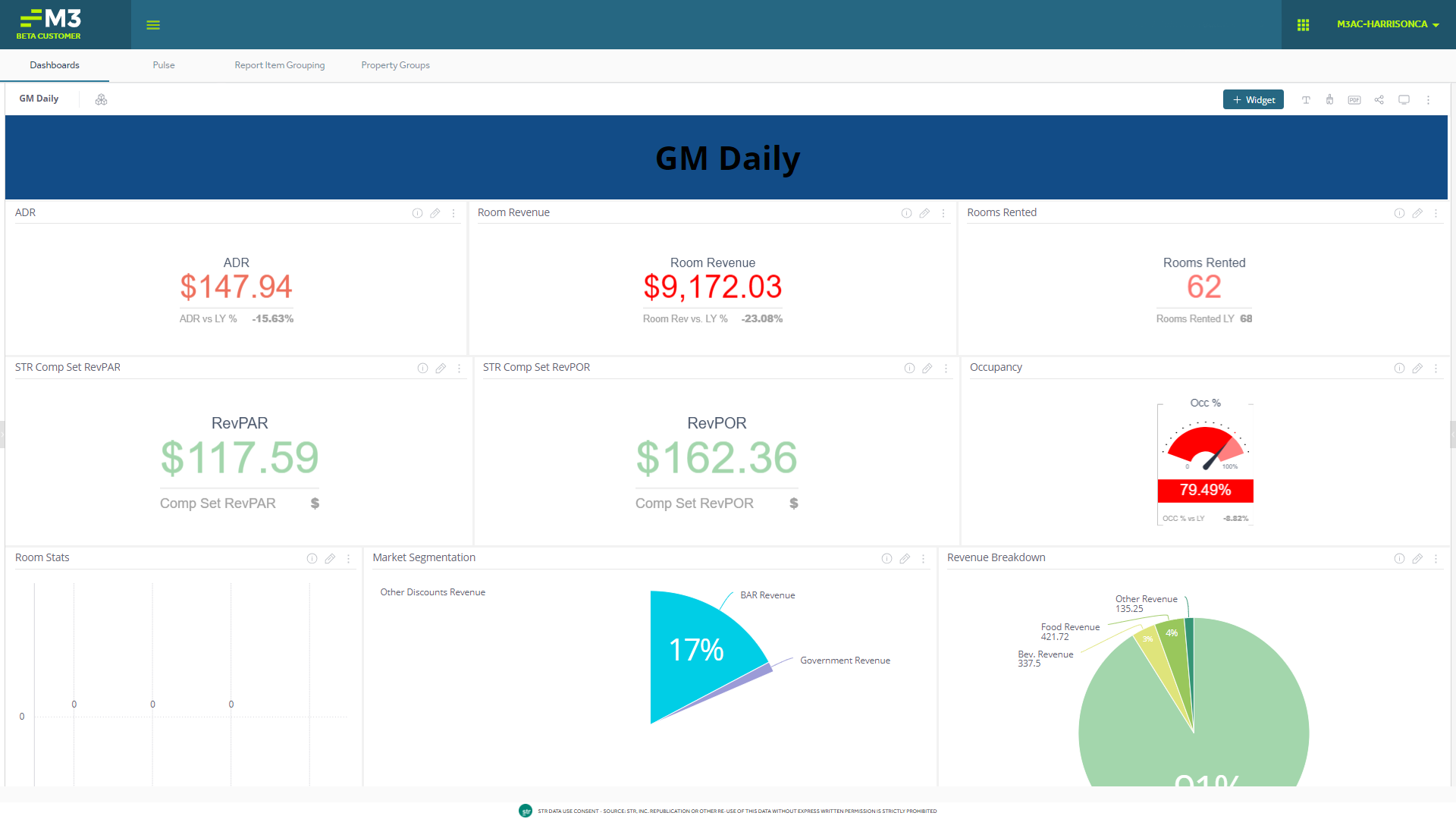 Pros 
It's designed specifically to fit the needs of hotel management companies and owners.

Its support staff is quick to respond to inquiries.

It has the ability to benchmark performance.
Cons
Some users have had problems with glitches in the user interface that have impacted their ability to access data.

The learning curve for this software is steep.

You must use all of M3's other products to get the most out of this tool. 

While users can create their own dashboards, the lack of pre-built options may limit their ability to gather inspiration from what others are doing.
Why Consider It
With its industry-specific design and mobile capabilities, it helps hotels of any size improve their data analysis and decision-making capabilities.
3. ProfitSword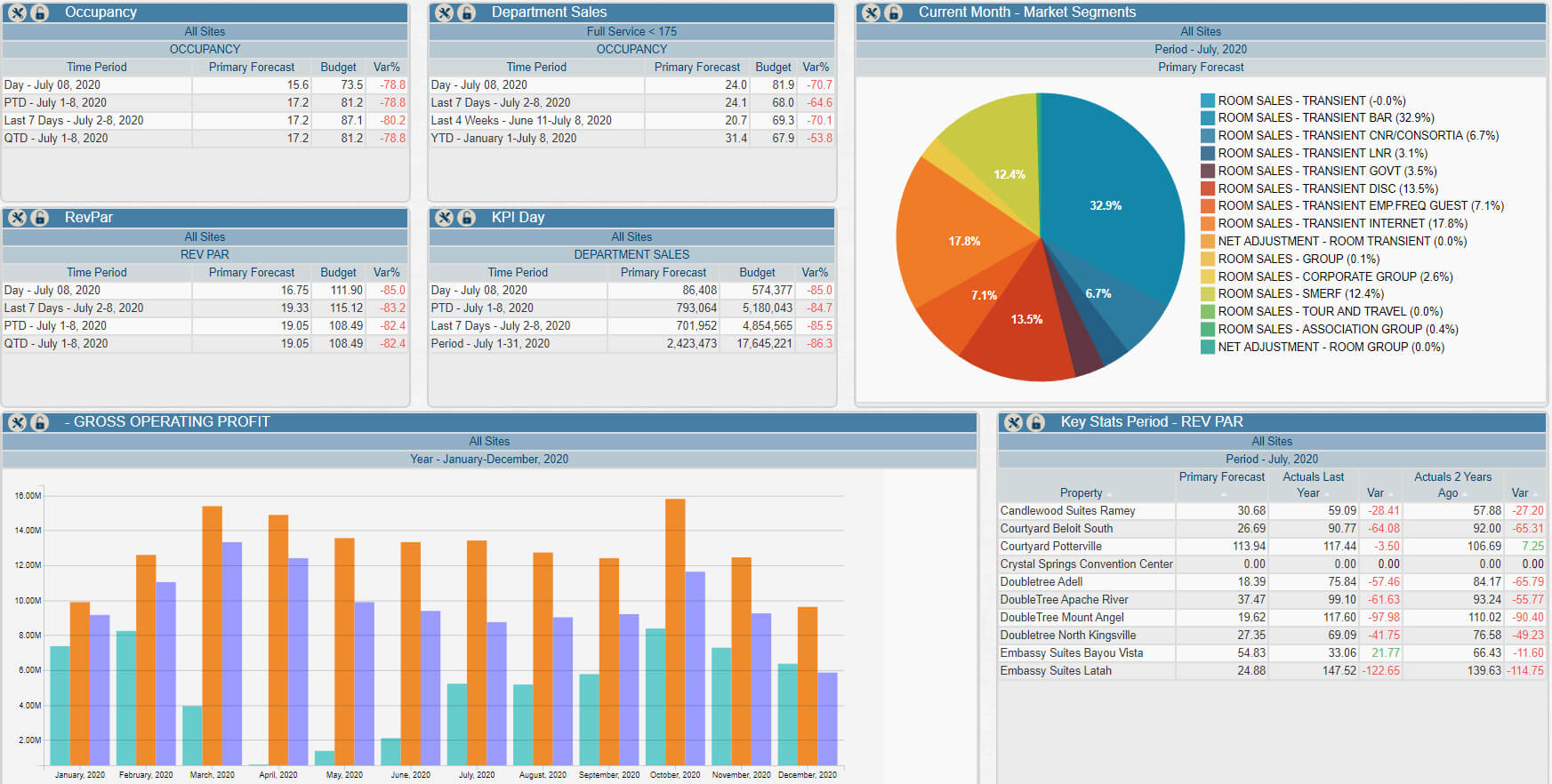 As a leading provider of BI solutions, ProfitSword offers powerful, easy-to-use tools to streamline data management and analytics for the hospitality industry.
They let hotel managers optimize their data management and analytics processes by integrating multiple data sources and consolidating all relevant information in one place.
Its competitive edge lies in its advanced reporting and data visualization tools that empower hoteliers to analyze their data effectively and make strategic decisions based on accurate and up-to-date information.
And on top of that, it has an intuitive interface that's easy to navigate, making it accessible to users of all skill levels.
Key Features
Automated Data Collection

: By automating the collection and consolidation of data from financial systems, marketing platforms, etc., you're able to reduce manual errors, save time, and increase efficiency.

Real-Time Portfolio Performance Views

: Managers can use these views to identify trends and make better decisions, especially if they're

overseeing

multiple portfolios.

Budgeting and Forecasting

: With real-time data, you can make proactive operational and budgetary decisions, allowing you to react quickly to market changes.

Comprehensive Reporting

: The platform offers customizable and easy-to-understand reports that can be exported in various formats.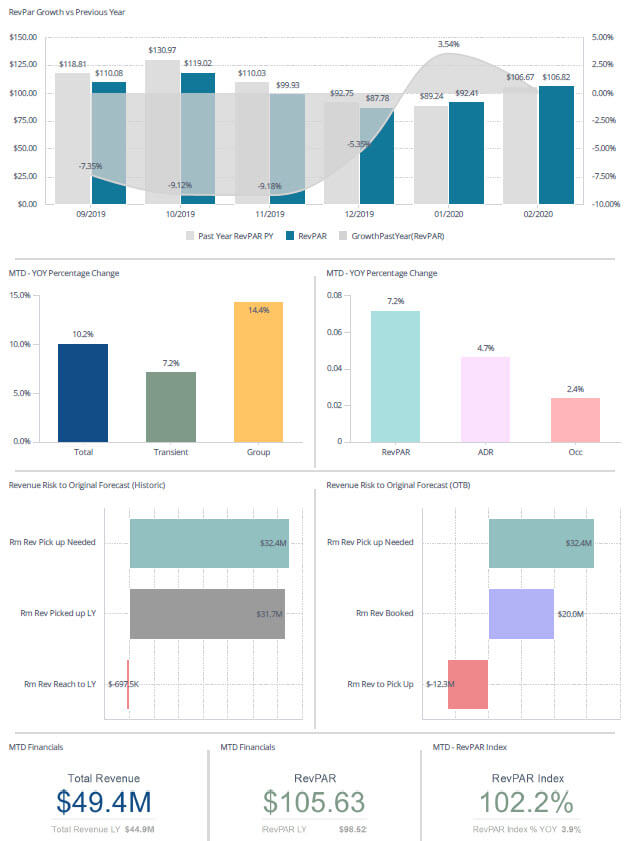 Pros 
This flexible solution can be scaled up or down to accommodate the needs of different hotels and resorts.

Customizable reports let you provide relevant and useful information.

Filters let you drill down on specific data, identify what you need to focus on, and make informed decisions.
Cons
It's missing an

accounting

component.

To get the most out of the tool, you'll have to add more features as you go, which makes it more expensive than other solutions.

Some users reported that it lacks certain functions, such as the ability to recalculate forecasts and pull in information from other systems.

The pace report tracking for future bookings may sometimes be inaccurate, making forecasting and decisions difficult.
4. Hello GM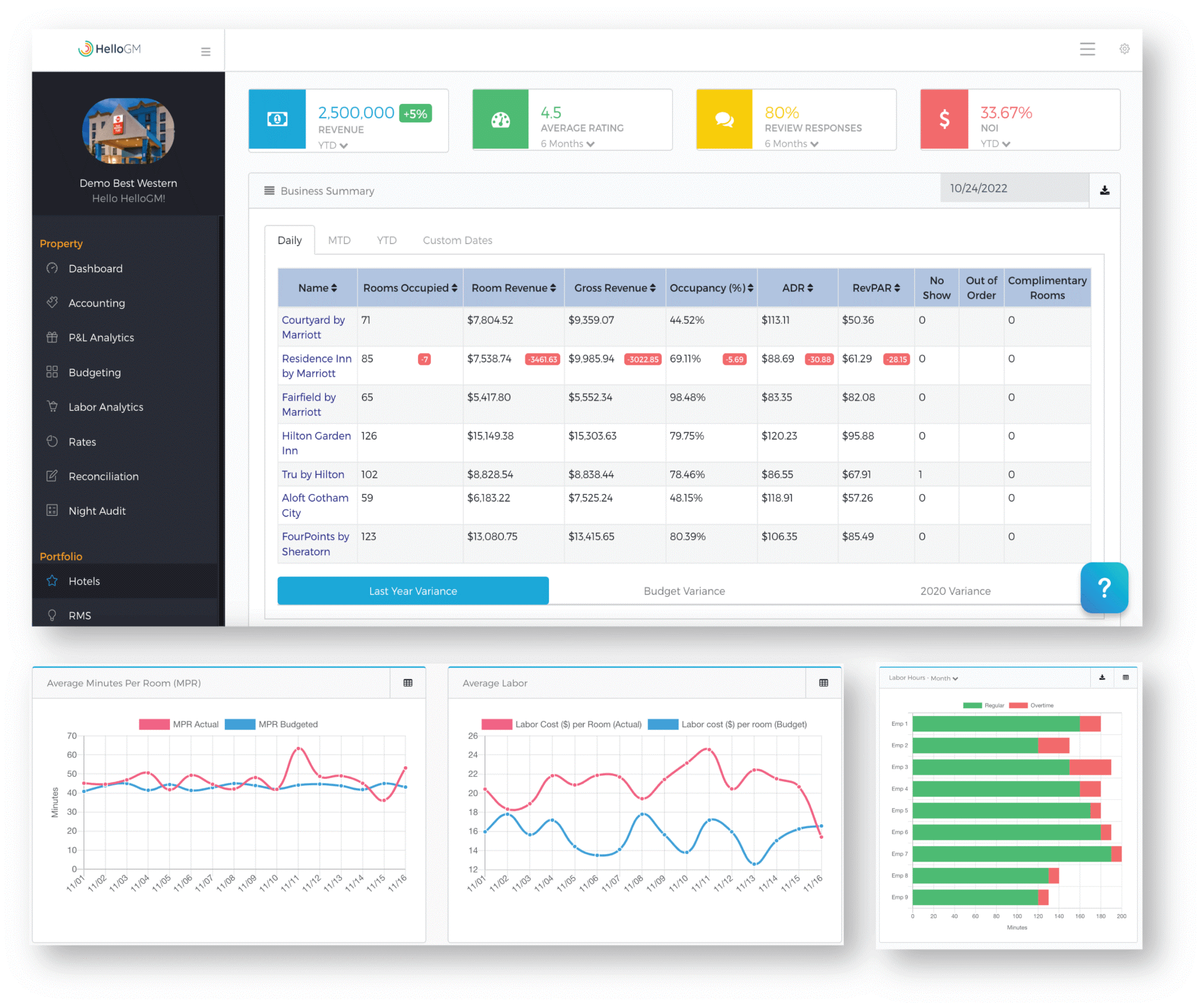 At its core, Hello GM is a financial management BI tool that offers a suite of powerful analytics tools and intuitive dashboards that help you visualize all your data.
It's designed to be user-friendly and intuitive, enabling even non-technical users to quickly get up to speed and use the product to its full potential.
From daily night audits to automated reconciliations, this helps hotel managers optimize their operations to improve efficiency and reduce costs.
Hello GM is best suited for smaller hotel portfolios looking to improve the overall performance of their properties and make better decisions based on data.
Key Features
Multi-Property Dashboard

: Conveniently view performance metrics across multiple properties through a single interface.

Digital Night Audit

: This feature helps automate routine tasks such as updating folios, posting charges, and reconciling accounts, saving time and reducing the risk of errors.

Shopping Engine

: Use this to manage room rates and inventory across various online distribution channels such as OTAs and GDSs. 

Operations Management

: Optimizing your hotel's performance is easier when you can track and analyze various operational metrics such as labor analysis, inventory management, and maintenance tracking.
Pros 
It's more affordable than other solutions.

The platform is highly flexible and allows businesses to tailor the analytics and insights to their specific needs.

With a clean and modern interface, even non-technical users can quickly get up to speed and start using Hello GM to its full potential. 
Cons
It's not as robust as some of the other tools on this list.

The platform may not be the best solution for larger portfolios.

Some users have had issues with deposit calculations, causing their clerks to come up short.
 5. Microsoft Power BI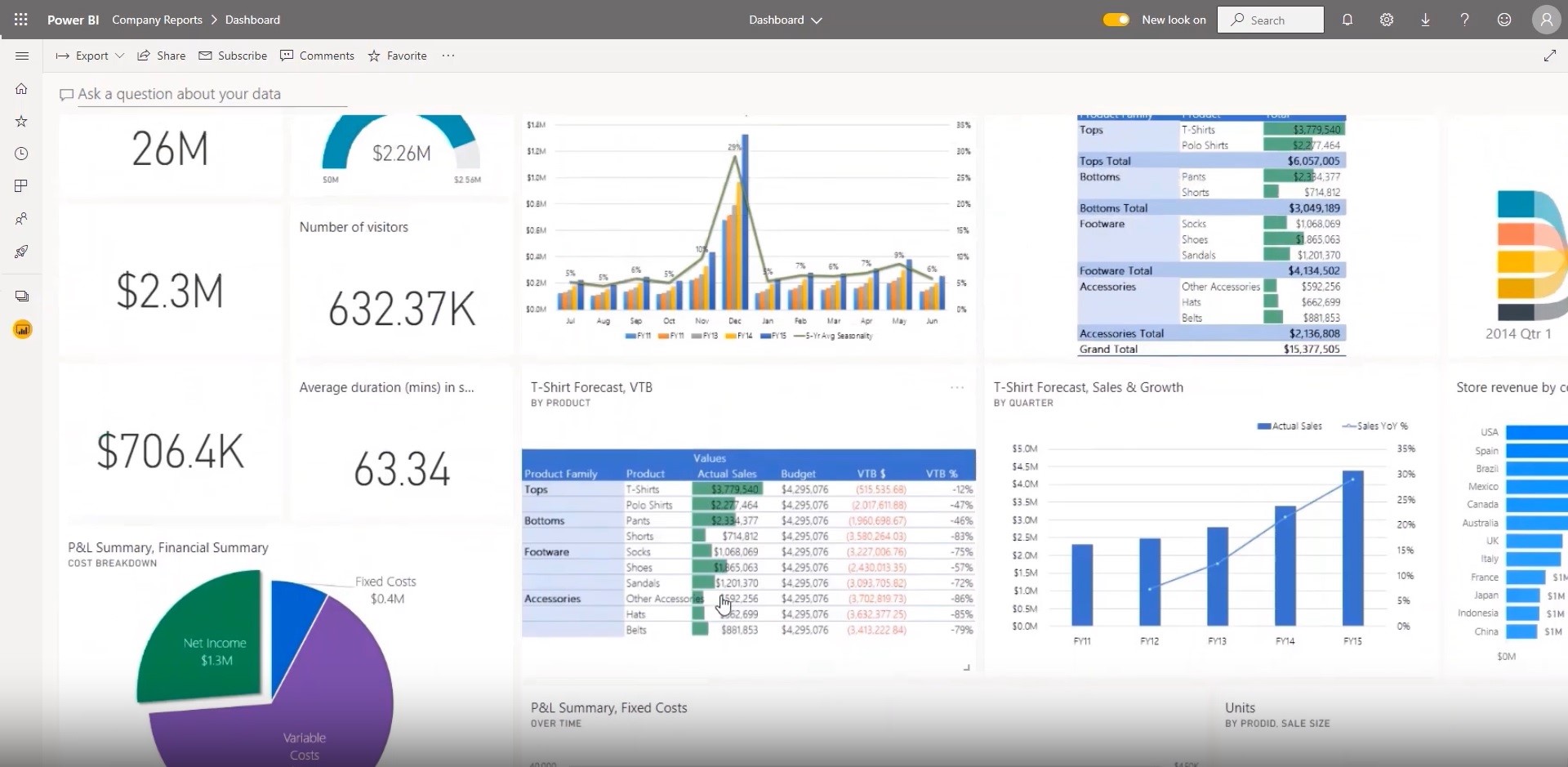 Microsoft Power BI is a versatile business intelligence (BI) tool that offers a user-friendly interface and an extensive library of pre-built connectors and visualizations to help users analyze and visualize data from various sources.
Its AI and machine learning capabilities also enable hotel managers to identify trends, optimize operations, and improve guest experiences.
Plus, it can aggregate and analyze data from multiple sources, including hotel management systems, online booking platforms, social media, and customer feedback.
It's best suited for larger hotel portfolios that can dedicate staff to build custom dashboards and reports.
Key Features
Forecasting And Predictive Analytics

: Using predictive analytics and machine learning algorithms, Power BI helps hotels forecast demand.

AI-Powered

: This tool integrates with Azure Machine Learning to provide advanced analytics and predictive modeling.

Customizable Reporting

: You have the option to create interactive reports and dashboards using a variety of visualizations, including charts, maps, gauges, and maps.

Data Integration

: The platform integrates with a wide range of third-party data sources.
Pros 
With a wide range of customizable visualizations, hoteliers can create reports and dashboards that meet their specific needs.

Hotel data is protected and regulated with Power BI's robust

security

and compliance features.

Reports and dashboards are easy to share and collaborate on, so hotel staff can work together more efficiently.
Cons
While it provides a wide range of customizable visualizations, hotels may find that some of their specific customization needs cannot be met.

Developing custom reports and dashboards is time-consuming and expensive.

The platform comes with a steep learning curve.

Small to mid-sized hotel portfolios may not have the staff or funding to support Power BI's customization and maintenance.
Closing Thoughts
There you have it. The five most outstanding BI software options that are designed to help you unify your data. 
With unique features and advantages tailored to hotels of all sizes, these tools offer everything from easy data integration to customizable dashboards and user-friendly interfaces.
But if you're still unsure or just want to learn more about how BI software can unlock your hotel's full potential, we're here to help. Don't hesitate to reach out to our team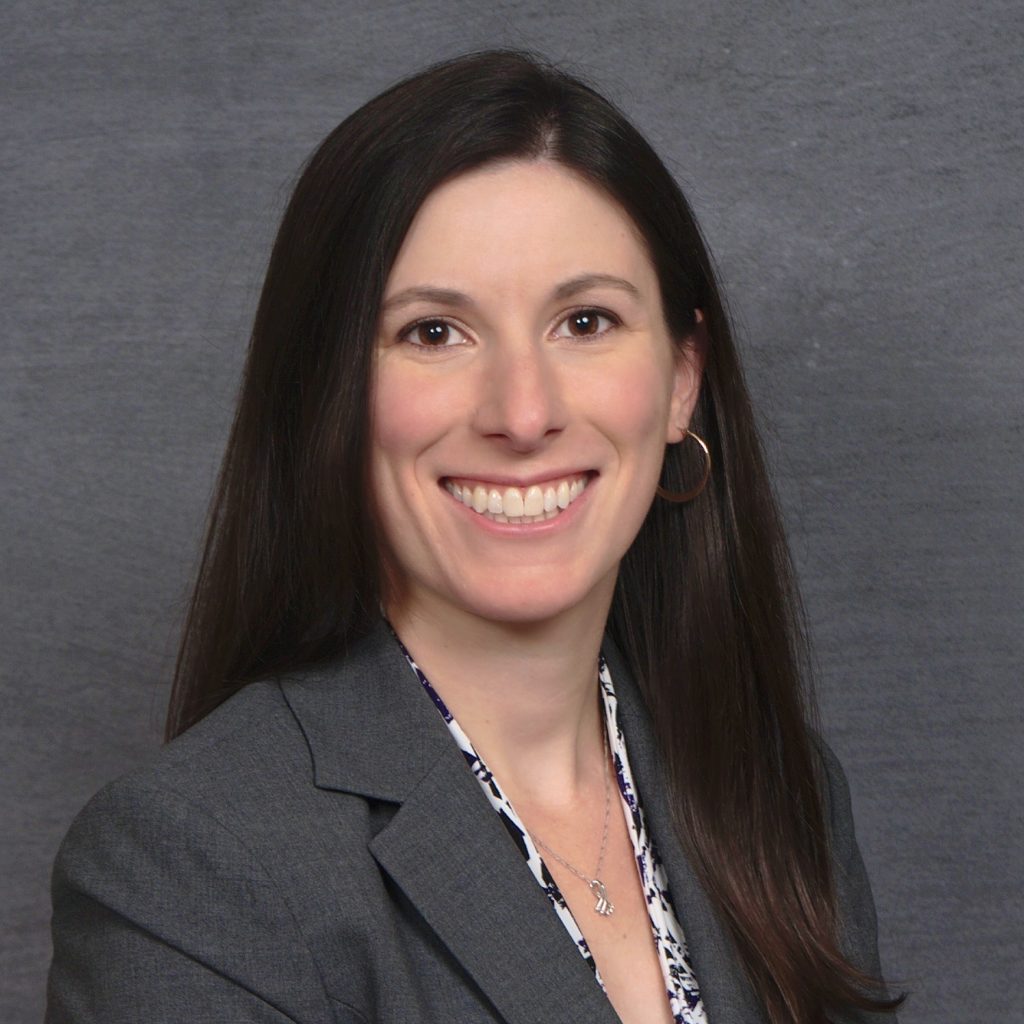 Jaime Goss has over a decade of marketing experience in the hospitality industry. At Hotel Investor Apps, Jaime heads up marketing initiatives including brand strategy, website design, content, email marketing, advertising and press relations.